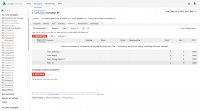 There are two basic strategies for using remarketing lists with search ads:
You can bid on keywords that you don't normally bid on just for people who have recently visited your site, or have converted on your site in the past. This can help you increase your sales. For example, you could bid on more generic keywords only for people who have previously purchased from your site.
You can optimize bids for your existing keywords for visitors on your remarketing lists. For example, you can increase your bid by 25% for those who previously viewed your website in the last 30 days. Or, you could show a different ad to site visitors who have placed items in a shopping cart but have not purchased them.
How to use remarketing lists for search ads
To start using remarketing lists for search ads, you create a remarketing list and add a snippet of code that you get from AdWords, called a remarketing tag, to your site. You can add the new remarketing tag to every page in your site. The code tells AdWords to add every site visitor to your list. When people visit your homepage, for example, the cookies associated with their browsers are added to the remarketing list.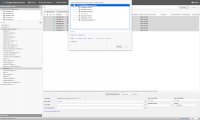 Once the remarketing tag is added to your site, you can add the remarketing list to an ad group that has keywords, bids and ads with a message tailored to customers on the remarketing list. These customized ads will show to people who have already been to your site when they later search on Google. These messages won't be shown to people who aren't on the list.
Keep in mind: A remarketing list for Google search ads needs to have a minimum number of 1, 000 cookies before the list can be used to tailor your search ads. This helps protect the privacy of those who make up your list.
Example
People looking for running shoes visit a sports apparel website to check out the available styles, and look at the shoe section of the site. The site could add these shoppers to a "Shoe category" list. Then, for example, the site could bid more for these visitors next time they search for running shoes on Google.
See how an advertiser used remarketing lists for search ads
Tirendo, a European online tire retailer, saw a 161% conversion rate increase with remarketing lists for search ads, leading to a 22% overall sales increase. Read the case study (available in English only).
Set up your remarketing lists for search ads campaign
When you visit the "Audiences" section of the Shared library for the first time, you'll find the "All visitors" list that we've created for you. This list will also appear on the Audiences tab, under the main Campaigns tab. Follow these steps to start using remarketing lists in your campaign:
Create a new "Search Network only" campaign, or select an existing search campaign and ad group.
Click the Audiences tab, next to the Keywords tab.

If you don't see this tab, you'll need to enable it by clicking the drop-down menu at the end of the tab bar, and selecting Audiences.

Click + Remarketing.
Click the Add targeting drop-down menu and select Interests & remarketing.
Click the Select categories drop-down menu and select Remarketing lists. You'll find the "All visitors" list and any other rule-based lists you've created for your different groups of site visitors. Add the remarketing list to your ad group.
Some things to keep in mind as you set up your remarketing lists for search ads
You place a single tag once throughout your site, and create as many lists as you want based on sections of your site that people visit.
Categorizing your visitors by creating more refined lists allows you to better tailor your ads and your bid to optimize performance.
You can place one tag in the footer of your site that will work on all pages. You can also paste the tag using a content management system.
These are the list types available for Google Search:
Visitors of a page (if based on rules about the URLs visited)
Visitors of a page with a specific tag
Custom combination (if based on the same list types as shown above)
Setting bids, tailoring ads, and copying campaigns