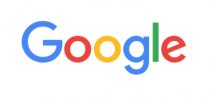 Recently, the roughly 65% (or more) of Internet users who use Google as their primary search engine were greeted by a new primary-colored logo on their home page. Google introduced their new logo design with an appropriately fun and illustrative Google Doodle on their home page, erasing the old logo and drawing the new one with fat chalk, making sure that users noticed.
As with most issues of combined strategy and graphic design, industry reaction to the change was mixed, though neither side was violently enamored with or opposed to the new logo. Within both everyday user and design industry circles, the reaction was more like a collective "meh." In today's combative and critical social media climate, this could be considered a win.
Brands change identities every so often – logos, packaging, slogans. In today's social media era, everyone has an opinion, from casual users of the brand to industry experts. Some of these brand updates are somewhat dramatic changes, such as Starbucks' elimination of the text, borders and black coloring around its iconic siren logo. Other logos are barely-noticeable tweaks like Google's 2014 logo change that went largely unnoticed outside graphic design circles.
More: 3 reasons why Google's new logo rollout went smoother than Yahoo's
Some logo updates draw only brief murmurs of objection via social media, while some evoke enormous backlash, like Tropicana's 2009 brand and packaging overhaul. The negative reaction to Tropicana's new logo and packaging was swift and vicious and accompanied by a 20% drop in sales so it was no surprise that the company reverted back to the original brand identity within a matter of weeks. Often there is no clear rationale for why a change was made which further adds to the public's frustration. In Google's case, however, the reason seems quite rational and in line with the direction that Internet usage and their business has been heading for some time.
According to Google's official blog Inside AdWords in May of this year, "…more Google searches take place on mobile devices than on computers in 10 countries including the US and Japan." For marketers, this presents a tremendous opportunity to reach people throughout all the new touch points of a consumer's path to purchase. For Google, this means that they want to be optimized to facilitate this search, which includes having a logo that stands out not only on a computer screen or pad but on a device that fits in the palm of one's hand. Thus, the rationale for their logo update is that the bolder, cleaner, san serif typeface and the multi-color G will pop more on mobile devices.
As much as folks have to say about the logo itself – the san serif style (some people just love their serifs), the end of the squiggly lines and hint of old-school typeface friendliness – the real bonus in this change is less about the logo on the homepage; it's really about the single, multi-colored G logo. This is what will appear and stand out as the portal to mobile search. The use of multiple primary colors is even more distinctly "Google" than the font itself, so adding that element to the standalone G makes it consistent with the brand identify. On our small hand-held devices, this bold, multi-primary-colored capital G stands out far more effectively than the previous lower-case, politely curvy g. Lower case and monochromatic was subtle and endearing; upper case and striped is a pronouncement of "Bam! You've Found Google!" which can't be ignored, even on the go. Like Google's decision in April of this year to include mobile-friendliness as part of their ranking signal for websites, they are holding themselves to a new mobile standard. In the spirit of the new school year, this move passes with flying colors.