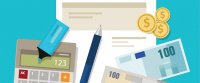 When setting up a paid Facebook ad, there are a lot of boxes to be checked.
Are you targeting the right people? Are your image dimensions to scale? Are you running the right type of ad? If we're being honest, it can get a little confusing.
Trouble is, with both an investment of time and money on the line, there's not much room for oversight.
To help, we've put together a checklist to help you keep all of your campaign details straight. It will help ensure that you're tapping into the right audience with the right ad at the right time.
The Ultimate Checklist for Creating & Optimizing Facebook Ads
Facebook offers a wide variety of paid ad options and placements, but all ads can be broken down into three elements:
Campaigns. The campaign houses all of your assets.
Ad sets. If you're targeting separate audiences with different characteristics, you'll need an individual ad set for each.

Your actual ads live within your ad sets. Each ad set can hold a variety of ads that vary in color, copy, images, etc.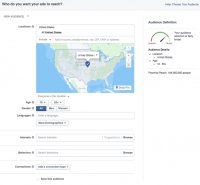 With that terminology out of the way, let's dive in to creating an ad.
Determine the most appropriate editor.
Facebook offers users two different tools for creating a paid ad: the Ads Manager and the Power Editor. When deciding which one is the best fit for you, you'll want to consider both your company size and the number of ads you plan to run at once.
While the Ads Manager best suits most companies, the Power Editor serves as a tool for larger advertisers who are looking for more precise control over a variety of campaigns.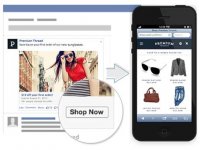 For the sake of this article, we're going to detail how to create an ad using the Ads Manager. (For more on how to create an ad using the Power Editor, check out this step-by-step article from Kissmetrics.)
Choose an objective.
Facebook's Ads Manager, like many social media advertising networks, is designed with your campaign objective in mind. Before getting started, Ads Manager will prompt you to choose an objective for your campaign:
There are 10 different objectives to choose from. The list includes everything from sending people to your website to getting installs of your app to raising attendance at your event.




Resources