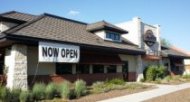 Getting a new website up and running is almost never a smooth process. There are many myths about how to promote a website. If you're like most people, you've spent months and months of struggle, frustration and tinkering over the details to get your website live. It's almost like birthing a child! The good news is that the hard part is over and the fun part is ahead. Whether you have just finished creating a new website or redesigning an existing website, it's live and it's time to let the world know!
With that being said, it's important to know that the days of getting website traffic by hitting publish and using fancy SEO tricks on your website are long gone. Today, you must actively and strategically promote your website. Getting results online is all about getting your message in front potential quality customers. The message you deliver should be strategically created to drive people back to your website to inform, educate and deliver your message in a more detailed and impactful way. Put simply, the end goal of most online marketing efforts is to get people to your website in a way that ultimately leads to a sale. The first step is getting people to your website. Here are a few tips on how to promote a website.
15-Minute Tactics for Promoting A New Website
One of the easiest and quickest ways to get the news of your new website out to the world is sending an email.
Send a Broadcast
Fire up your email marketing service and craft an email letting your subscribers and customers know that you have a new website. Maximize your results by creating an element of competition or play to increase the number of people that go to your site and the amount of time they spend there. For example, you might insert an unusual word like "preposterous" somewhere on your site and give away a $10 Amazon gift card to the first 5 people that find the word on your site, take a screen shot of the word and send it back to you via email. If you have a newsletter that you send out on a weekly or monthly basis, be sure to mention it there, too!
Edit Your Signature
Add a link and a short message announcing your new website to your email signature. This will be a way to generate some traffic to your website from efforts that you are already doing, like emailing customers, clients and vendors. Edit your signature once and it will automatically be added to all of your emails.
Social Media
Social media is a great place to announce the launch of your new website. If you are still preparing to launch, you can use social media to tease your audience and build up excitement around your launch.
Organic Social Media
The biggest reason why small business owners don't use social media is because they think it takes a lot of time, but in more times than not, people simply aren't aware of the tools and technologies that allow them to leverage their time.
In order to effectively and efficiently leverage social media, the first step is to set up a Hootsuite account. Hootsuite is a social media monitoring and scheduling tool that allows you to schedule posts to publish at future dates and times. How cool is that? It gets even better: it's FREE for small business owners! Hootsuite is very simple to set up and to learn how to use. Once you set up your account it shows you how to connect your social media profiles, and once your social media profiles are connected you will be able to schedule posts.
Craft a few messages to promote the launch of your new website and schedule them to post over the course of the next few weeks at various times across all your platforms.
For example, you could send out a tweet like: WHOA! Did you see it? We just launched our new website. "Facelift" is an understatement!
Paid Facebook Ads
Did you know that you can target your existing customers on Facebook with Facebook ads? Facebook has a feature called Custom Audiences that allows you to upload your email list to Facebook and from there, those emails are matched with Facebook accounts and you can generate specifically targeted ads that display only to your existing customers. Leverage Custom Audiences to announce the launch of your new website to people that already know, like and trust your brand. There are some more advanced things you can do with Facebook ads where you can display ads to people who follow your competition on Facebook.
15-Minute Strategies for Promoting A New Website
Now, as you know, not every great idea can be executed in just 15 minutes. Even though they may take longer to put into action, it doesn't mean they aren't simple and easy to implement. Here are a few strategic ways to promote a new website that can easily be planned in 15 minutes or less.
Customer Mailer
Do you have a database of customer mailing addresses? One of the best ways to generate excitement around your new website is to notify the people who already know and trust your brand, so you can send out a direct mail piece or flyer to your existing customers to generate some excitement.
Tip: In the announcement, include a small discount similar to the previous example to drive repeat sales. The messaging of this piece should make your customers feel like they are a part of the family and are getting an exclusive offer.
Are You Shipping a Physical Product?
If you have a business with a physical product that you sell in a retail store or ship out to customers, there is a highly under-leveraged marketing tactic that you can take advantage of when launching your new website. When delivering your physical product, place a flyer or other advertisement that announces the launch of your new website in the box or with the products your new customer purchased.
If your new website is an e-commerce website, meaning people can make a purchase through your website, it might be a good idea to offer a discount to incentivize a repeat purchase. For example, you could include something like: OMG! We just launched our new website and all of our great products can be purchased from the comfort of your living room couch. Use this coupon code "CouchPotato" to save 27% on your entire order by the end of the month.