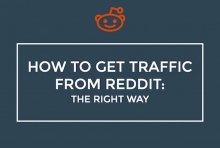 If you run an online business you've probably learned that it's a HUGE battle to get traffic, especially if your website is new.
You've got no search engine rankings, no connections and no idea how to get thousands of people to your site.
You have to fight to for every single visitor that you get.
I feel your pain. I've been there. But I learned how to overcome that problem by using reddit to drive high quality traffic to my sites for the last 9 months. It's been a total game changer!
In fact, one simple reddit post got 625 sign ups to my brand new product in just 9 days. Yes you read that right! Not 625 visitors, 625 sign ups.
Not too shabby!
I'll be honest with you. Right now, you will not be able to replicate these results. Why?
The truth is…
Redditors Hate You
If you were to start promoting your site on reddit right now, you'd be likely to join the thousands of "Reddit Marketers" that get laughed off of the site. You see, the trick to reddit marketing is, well, to not market.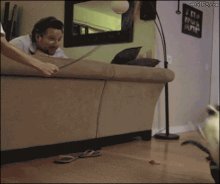 Redditors aren't big fans of self promotion. In fact, there is a special fiery hatred within every redditors' heart toward shameless self-promoters.
They can smell marketers from a mile away, and they're not afraid to let you know that they hate you. If they don't like your post, they will downvote it, bad mouth you, humiliate you and try to get you banned.
So what can you do? Most marketers that I know have either actually got banned, or have just given up.
I don't blame them either…
It's true that reddit marketing is a tough cookie to crack, but I'm here to tell you, you can crack it. I'm going to show you how I use it to regularly promote my sites.
My First Shot Case Study
Way back in the day, Spring of 2014 that is, I decided to figure this reddit thing out.
I already liked the site, and I still visit it on a regular basis for an endless supply of GIF images to laugh at:
It was here that I witnessed some "Reddit Marketers" being treated in some of the worst ways imaginable. I knew I couldn't do what they were doing, if I wanted my share of the 71 billion pageviews reddit gets each year.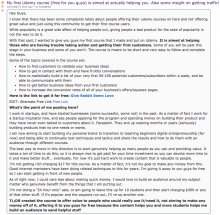 At the time I ran a site that allowed me great flexibility in what content I could create. I found myself constantly using reddit to find ideas of things to write about.
Then it hit me…
A Reddit-Revelation in Plain Sight
I thought: I could come up with so much content that would fit in well in these subreddits.
This was an invaluable lesson…
In order to be successful with reddit marketing, you can't be a marketer. You have to be a redditor
You have to share their passions! But more importantly, you have to share their hatred for self-promotion. Only share something with the community if you think it's awesome.
That's exactly what everyone else on the reddit does! It doesn't matter where the content comes from, even if it's from your own site.
After I realized this, I started to use reddit normally. I interacted on the site, posted cool links that I found and upvoted other posts. Just as the average redditor would do.
One day, I decided to post an article of my own. Here are the results:
(I have no idea why I was using Statcounter instead of Google Analytics back then)
reddit was the only public place that I had ever promoted this site. I only posted 2 links and they managed to get a large initial influx of visitors as well as "stick" and generate some consistent traffic over time.
Here are the 2 posts that I used on reddit:
Nothing too special about them right?
But as Confucius once said "It's not the reddit post, but the redditor behind that post that defines you." 😉