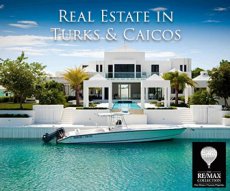 Pay-per-click (PPC) is paid search advertising that directs traffic to your website and converts searchers into leads. We specialize in creating and distributing ads to users across the World Wide Web. Since 2002, Hughes Media has been generating pay-per-click leads for businesses in Atlanta as well as national and international markets. We're a certified Google Partner agency with a platform that allows us to advertise using unlimited budgets to stay competitive in our clients' marketplaces.
Pay-per-click is also known as SEM, or search engine marketing, and it's one of our specialties. Our PPC experience ranges from franchise groups in multiple cities to luxury real estate in Europe, Canada and the US. We devote a substantial amount of time and money to stay abreast of all the latest trends and leverage cutting-edge tactics to get clients more leads and customers.
Internet advertising is expected to make up 25% of the entire ad market by 2015! That's a lot of investment in pay-per-click, which is why we are a certified Google Partner in Google Shopping, Google Adwords and Video Advertising. In addition, we're certified in Google Analytics. Becoming certified entails passing exams composed and distributed by Google, staying up-to-date with Google's best practices and launching campaigns that get our clients real leads. Our badge shows that we have advanced knowledge and skill using Adwords and Google's many other advertising opportunities.
Google Partners is a platform for agencies, marketing consultants and web pros that offers extra benefits and insider perks to members. There are plenty of perks for you, too. This platform helps small businesses and others in need of internet marketing services to easily find reputable and successful agencies who have partnered with Google.
According to Google,
Achieving Partner status is not supposed to be easy. It takes advanced Adwords knowledge (Certifications), a track record of high-quality results (Best Practices), and a healthy amount of activity (Spend) across your managed accounts.
Google Partners certifications expire, which means we need to stay on top of trends and actively work on Google advertising projects throughout the year to stay sharp and pass re-certification examinations every 12-18 months.
Remarketing/Ad Retargeting: Serving ads to people that have been to your website.
Affinity Marketing: Expanding ads to "similar audiences" that have not yet discovered your website.
Dynamic Remarketing: Targeting past buyers, shopping cart abandoners, etc.
Google Shopping: We are certified in this area of Google Adwords and manage over 650 products for one client in the Atlanta market.
Conversion Tracking: Tracking the number of phone calls made, number of purchases made, number of times a user visited the website before making a purchase, etc.
Search Campaigns: Targeting Google search consumers on a local, national and international scope. Our in-depth research and writing skills allow us to hone in on the best keywords to generate leads and create the most convincing ad copy that will lead users to the website.
Display Campaigns: Targeting high-traffic websites with visually appealing and creative banner ads.
Video Advertising: Serving video ads in YouTube.
Resources