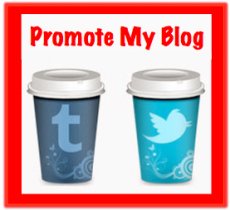 How to Extend Your Blog Reach Via Facebook and Twitter
Promoting your blog is the most important of the five Ps of blogging. Without getting the word out about your blog, your content will never maximize its reach. To this end, leverage Facebook and Twitter to support your promotional blog activities.
The logic behind Facebook and Twitter blog promotion is to take advantage of their broad, global reach.
Therefore understand Facebook and Twitter participant behavior. Specifically, a significant proportion of these users snack on social media content and engage via a smartphone or a tablet. (Here's the data on Facebook and Mobile.) So your blog must present information appropriate for these behaviors. (Here's how to optimize your blog for mobile via Ian Cleary.)
Here are twenty-five actionable tactics to help you use Facebook and Twitter to promote your blog.
Get your blog in order for Facebook and Twitter sharing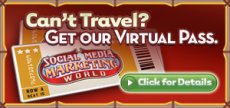 Before disseminating your blog content on Facebook and Twitter, ensure that your blog is positioned appropriately and craft each post considering your audience to facilitate sharing.
Know your target audience and their hot buttons. While you may think your blog is about what you want to convey, the reality is that to attract a consistent readership, you must write for your audience. This means creating a marketing persona to understand their needs and priorities and a social media persona to understand where they congregate and interact on social media.
Write regular features responding to your audience's needs and interests. To keep readers returning, create content that they seek and schedule it to appear on a consistent basis. (Here's how to create stellar content.)
Include a featured image as a reader magnet. Photographs, visuals and infographics pull readers in, especially if they contain images of people.
Craft alluring to attract an audience. Headlines matter! Make sure they're specific enough to target your core readership. (Here are tips to write winning titles.)
Structure your content to enable visitors to consume it quickly. Understand readers may snack on content or save longer pieces for later consumption.
Tool up your blog for Facebook and Twitter
Beyond crafting posts to attract readers, use your blog platform to facilitate and encourage Facebook and Twitter sharing.
Ask visitors to follow you on Facebook and Twitter in your sidebar. Leverage your blog's real estate to get readers to engage with you on other social media entities. Remember blog visitors may spend time on these social platforms but may not return to your blog.
Include social sharing icons at the top and bottom of every blog post. Give readers a visual clue to share your content with their followers and communities.
Do the basics for Facebook and Twitter
These activities are similar for both social media platforms. When leveraging Facebook and Twitter for your blog, create both a personal account and a separate blog account to extend your social media reach and keep blog communications separate. This is particularly important for businesses blogs since these accounts shouldn't be associated with one employee.