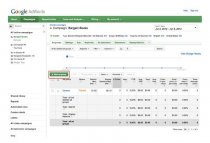 Internet marketers know that using Google AdWords is an excellent way to drive traffic to their sites. Since it can be expensive if not handled correctly, the trick is to manage campaigns to get the highest return on investment.
A poorly managed campaign can cost more than it brings in, but a well managed campaign can keep your store or company in business. It all comes down to how much you know about AdWords and how smartly you can manage your campaigns.
In this post, we'll discuss the top 10 mistakes people make with Google AdWords. By avoiding these mistakes and following the alternative advice provided, you'll be on your way to a highly successful AdWords campaign.
Mistake #1: Not Grouping Keywords Correctly
AdWords is set up so you can create campaign ad groups to manage different types of campaigns. (If you have a product campaign and a content campaign, each of them can be managed separately.) Within each campaign, you can break down your ads and keywords into ad groups.
Click on the green "New ad group" button within a campaign to create new groups for your ads and keywords.
Not using ad groups is one of the biggest mistakes people make. Instead of segmenting their ads into groups based around similar types of keywords, they lump all of their keywords into one ad group and show everyone the same ad.

The problem with this approach is that PPC Management 101 tells us that the ad being shown should match the keyword being searched. The closer the ad copy matches the keyword, the more likely people are to click on the ad (and eventually order). Let's look at an example.
Apple sells several different products. They sell laptops, desktops, tablets, and mp3 players. If they didn't break up their products into different groups, then they wouldn't be able to show specific ads based on what people are searching for. They would have to resort to an ad with a headline such as "Buy Apple Products" instead of an ad that matches what people are searching for.
Instead, Apple uses ad groups for each of their products so they can use headlines like "MacBook Pro" or "iPad Mini" when people search for those respective products.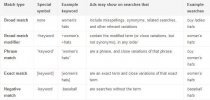 This is an example of an Apple ad from an ad group configured to show a MacBook Pro ad when people search for "macbook pro retina."
If you don't break up your keywords into different ad groups, then you'll lump everything together underneath one ad copy. This doesn't allow you to customize the ad to be a good fit for the term being searched for. The more you break up your ads and keywords into themes, the easier your campaigns will be to monitor and optimize.
Recommendation: The best rule of thumb is to use no more than 20 keywords per ad group. Sometimes you can get away with using a few more, but exceeding a 20 keyword limit is a sign that your ad copy isn't matching the keyword being searched as closely as it could.
Mistake #2: Not Using the Right Keyword Matches
The next biggest mistake people make is not using the right broad match, phrase match, or exact match keywords.
Here's how this works: AdWords allows you to add keywords to a campaign in one of the three ways mentioned above. You can add them as a broad match, phrase match, or exact match.
A broad match keyword means that your ads will show if the keywords are used in the search, regardless of the order. If you add "Nike running shoes, " for example, your ad will show up for people who type "Nike running shoes, " "Nike free running shoes, " and "where can I buy Nike shoes for running."
A broad match means that your ad will show in a search so long as the keywords you entered show up in the search in one form or another. To enter a broad match term into AdWords, simply enter the term without any kind of punctuation before or after the term. In this example, you would simply type nike running shoes to add it as a broad match keyword.
A phrase match keyword means the keyword phrase needs to show up in the search as a complete phrase in the order you enter it. Using the same example as above, when you enter "Nike running shoes" as a phrase match keyword, then your ad will show up for terms like "Nike running shoes" and "where can I buy Nike running shoes."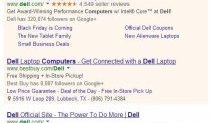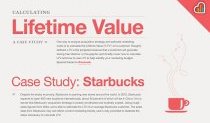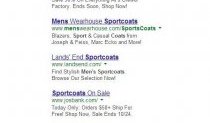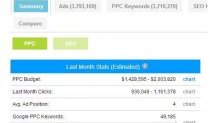 free people erin dress
fox news stormy
whats a scientific method
list steps of scientific method
many signs in one house astrology
modcloth mint dress
science type
8 coffee
out and about coffee
what zodiacs can i see at night
time out coffee
you coffee
jim haircut
coffee shops near southpark mall
pm science
james edward salon
dec coffee
youth culture
recent astronomy
coffee cake near me
trending now news
supercuts dallas highway
dog haircut
lifestyle women
for coffee
hair salon near me
study lifestyle
starbucks coffee shop near me
fashion was here
science of world
urban living
long hair trends fall 2017
coffee pot hood
trending today on twitter
my food my lifestyle
that was fashion
air deprivation
uk trend
lifestyle family photography tips
recent hair trends
new of science
car lifestyle
science all about me
trend uk
blue and white striped wrap dress
most coffee
constellation beginning with n
lifestyle lyrics drake
o m a coffee
good science
hair salon near me reviews
trending topics
coffee maker target
side haircut
gru meme fbi
coffee bean menu
science do
is this science
what does science
haircut 2009
coffee branch real
a coffee a day
different lifestyle
camera astronomy
in and out fashion
fashion industry wiki
who was the science
fashion now
astronomy basic
science what
team haircut
2016 and 2017 movies list
science by doing
coffee quotes facebook
science today logo
top trending hashtags on twitter right now
french cafe 1541
family and lifestyle
astronomy ring
4 now fashion
lifestyles unlimited radio show
coffee meme friday
coffee shop liberty mo
hottest nail colors right now
french astronomy
out of science
post coffee
history of astronomy timeline
fashion for all
cosy coffee shops brooklyn
fantasy hairstyle short
trends of 2014
coffee free
constellation with tail and legs
one coffee
games trend
haircut fine
science magazine
ocean county mall professional hair design
the new lifestyle
haircut dogs
fashion do and don t
vedic astrology signs dates
law trends
lifestyle manager
astronomy week
trends house
it trends 2015
man trends
can of coffee
science as
haircut tool
rift zones
my planets in astrology
facebook countering meme formats
before after coffee
astronomy unit
vibe hair and salon
trending videos on youtube
astronomy movie
when can you see draco constellation
green dress juniors
broadway mall hair salon
and science
coffee beans types
sun astronomy
news astronomy
mens haircut hayward
coffee bean lyrics
coffee beans wholesale
what is science all about
haircut how
astronomy is
what is cut style on haircut
science what why how
fashion from the
hypothesis scientific inquiry
company fashion
example of science fair board
supercuts coupons
astronomy map
by lifestyle
be the trend
so fashion