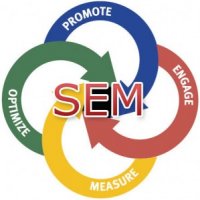 By | October 8, 2013
The purpose and goal of online marketing is similar to the traditional marketing strategies. Both methods are meant to boost up the brand awareness and help in finding out a number of customers for any particular company. But talking about carrying the online marketing, it is very much different than doing the conventional way of marketing. These ways and methods used to tread online marketing are very much different than the traditional ones. If you are not well versed with these ideas then don't worry, you can find some of the best ways to implement the online marketing strategies in order to boost up your online sales and five of these are discussed below:
1). Search engine marketing (SEM)
This is among the best ways to boost up your sales and has been popular since the idea of online marketing was introduced. It comprises of two elements, search engine optimization (SEO) and Paid Search Advertising (PSA). In plain words, SEO helps in making more visible over the different search engines for getting free traffic, while PSA pertains to getting traffic by paying for the ads run over the web for your brand or business. The basic idea of relying over SEM is to simply get more number of visits via the search engines both via organic search and through effective designed PPC campaigns. In SEO, you have several ways of getting higher traffic, which boost up your sales including relying over page descriptions, titles, Google authorship, web page speed, site navigation, back links, quality content, ALT text for images, etc. Also, you can find several effective tools for chalking out competent SEM (both SEO and PPC) strategies, which eventually help in boosting up the sales.
2). Content Marketing
The next best way to boost up sales via internet marketing is content marketing. This kind of marketing is considered as the heart of online marketing campaigns. Once you establish a good foundation via SEM, you can very well accomplish your user requirements. Content simply helps in creating loyal visitors or followers, comments, a number of social media shares and lastly good boost to your business sales. The crux of content marketing is to simply produce quality content, which your readers would simply want to read and thus can motivate them to say yes to the call to action process. There are different ways of content marketing. Content doesn't mean simply text stuff, but it also comprises of good images, videos and of course textual stuff. You can further explore to use these formats of content for effective content marketing, which in turn can build up a good follower's base and thus boost up sales.
3). Social media marketing
The other best way to implement internet marketing to get higher sales is social media marketing (SMM). It simply deals with carrying out online marketing using different social media sites like Facebook, Twitter, Google Plus, etc. With a huge popularity of social media sites, the scope of using these platforms to promote your brand or business has simply increased. With the SMM you are able to get refined target audience over different social networking sites for your business along with finding enough opportunities to promote your brand in a wide range of people. All you need to do is to establish a very good presence over all the popular social networks including Facebook, Twitter, Pinterest, and Google Plus by sharing a number of relevant and interesting content on a frequent basis. There are many ways of leveraging from SMM; you can further explore this option to reap good benefits for your business in the form of sales.