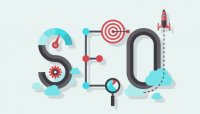 Does the mere mention of SEO put your head in a spin? If so, you're not alone.
The intricacies of search engine optimization can leave even the most seasoned marketer feel lost, but fear not! With the right guidance and knowledge base, you and your business can soon find yourself leading the pack in search engine results!
In our first post of this series, we explained what a meta title is and why writing good meta titles is critical for gaining leverage over the competition. Just to recap, a meta title is the heading used to link your site on search engines and how your page titles appear on search engines like Google. With the majority of the world's web traffic deriving from search engine results, your meta title is likely the first thing that both search engines and readers see about your business, which is why getting your website ranked for the right keywords is so important.
Ready to sink your teeth into your SEO strategy?
Read on for the information that you need to know to write a search engine title that will get users clicking!
Understand What Your Users are Looking For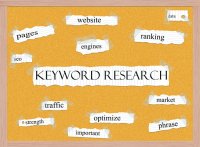 Before you can write a meta title that will appeal to your target market, it's a good idea to get an understanding of what a potential user will type into a search bar.
The first thing you'll learn in any SEO class is that online searches can be narrowed down into three categories:
Navigational 'Go', Informative 'Know' and Transactional 'Do' queries.
Defining the appropriate groups for your search audience can help put you in the state of mind of your target group and give you a better understanding of their needs.
Go – Product & Brand Specific Searches
These search inquiries are typed with the intention of finding your business, and are generally attributed to users who are already familiar with your business or brand. This search query generally comes by way of someone typing your business name (or a misspelled variation of your name) into the search bar.
Know – These searches are generally come from people who want more information about a subject, but don't know that you're the site to turn to! These searches often start off with "how to.." or "what is.." such as: "What is the best Italian Restaurant in Nepal", or "Who sings 'Let it Be'".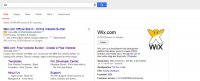 Do – These are action oriented searches that will should lead potential customers to your business. These searches are made up of people who are looking for what your business does, but may not know that you're the best business to turn to. ie: someone who searches for the "music online" or "cheap salsa classes in Toronto".
Turn Queries into Action Items:
The natural next question is how do you use the information above to add relevance to your meta titles?
Once you have a better understanding of your audience's motives, compile a list of likely search queries and test various factors against one another to in Google Adword Keyword Planner to determine how likely it is that one search result will be searched over another.
Sounds complicated? It's actually quite easy, here's an example: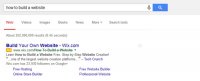 Let's say you run a yoga studio in Chicago called Lotus Yoga, and your main offering is bikram yoga.
A good place to start your keyword query is to compare the outcome of "Bikram Yoga" to "Hot Yoga" in your target location.
A quick keyword search will show you that Bikram Yoga averages more month searches in Chicago, when compared to Hot Yoga.
Digging deeper, you'll note that one of the primary things that people are looking to "know" about is location. With that in mind, you'd likely want to consider adding your city to your title.
Lastly, your "do" items can be modified to include characteristics like 'beginners' and 'advanced' yoga classes.
Taking these variables into consideration, your final title might look something like this:
Bikram Yoga | Lotus Yoga | Chicago
or
Yoga Studio | Lotus Yoga | Chicago
As we mentioned in a, refining your meta titles not only boosts your place ranking, but targeted titles also have stylistic benefits such as bolding matching words in your query.
Keyword Tip:
Put your most popular keywords at the start of your meta title. This will generally be the keywords associated with your "do" queries, like the type of business that you run. "know" elements like your location should be saved for the end of your title if you have enough space.
Speaking of space, the recommended length of your meta title should be 50 – 55 characters including spaces.
Often times, the more specific your keyword, the better your chances of ranking are. Long tail and more specific keywording naturally has less competition, which is why you'd be more inclined to base your keyword off of the more specific 'bikram yoga' as opposed to the generic 'yoga' alone.