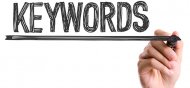 Article Focus: Google Adwords PPC for Local Business (Pay Per Click)
Hey guys, it blows me away that many small business owners we talk to still think that high-quality leads and projects "don't come from internet marketing". If you are one of these folks, you need to focus on your online presence, because it's not delivering as many leads for your business as it should. I can make this very bold statement without flinching because we see high quality leads come in day after day for the businesses we work with.
In fact, we saw a lead come through yesterday that's the perfect example. The husband of a Google executive was looking for an architect to design a custom home on a waterfront property. Would that be considered a "high-quality lead" to you?
In addition to missing out on hot leads, we also see so many businesses wasting money on poor online advertising campaigns that we thought we'd try to help.
Keep reading, and you'll get a solid understanding of the basic targets you should be hitting with your local online advertising campaigns as you generate high-quality leads for your business. Of course, as always, the devil is in the details. But this should put some serious wind in your sails when evaluating and strategizing your Google online advertising efforts.
Let's take it from the top!
Keyword Research:
We suggest using the Google Keyword Planner (link below) since it's free with a Google account. Log in and enter a few keywords related to your business. Something like "architect+city name" or "kitchen remodeling+city name" or "custom home builder+city name". Instantly, you'll get a screen full of keywords and groups that relate to your search.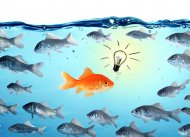 This will give you an overall idea of search volume and the cost per click to compete for the ad spots on the first page of Google for those keywords. Refine your results by entering your city and others nearby (you might delete the city name from your initial keywords if you do this). Also, add in "negative keywords" in order to remove results you don't want to see.
You don't do bathroom remodeling? Add "bathroom" and "bath" into the negative keyword target field. Play with keywords and targets until you have a good sense of the search terms your most relevant prospects are using.
Key takeaways:
• Google Keyword Planner
• Targeting
Competitive Research
Do a little sleuthing. Use these same keywords in actual searches on Google and see what your competitors are doing online. What are they saying in their ads? What do your top competitors have for landing pages? How can your business can differentiate itself from these competitors? Based on what you find out, you might want to reconsider your keyword strategy so you can compete more effectively.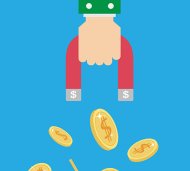 A tool you can use to get even more insight into your competitors is SpyFu.com, a leader in Google PPC competitive analysis. Just plug in your competitors' domain names to get an idea of which keywords they're going after and how much they're spending to get them.
Key takeaways:
• Google Search Results Pages (SERPs)
• SpyFu
Strategy
Now that you have some keyword ideas and competitive research under your belt, it's time to see where and how you can compete. If you have a smaller budget, focus on a narrower geographical or specialty area, or a shorter list of keywords. Where can you dominate just by narrowing your focus? Your goal is to convert as many folks as possible, so you need to come in strong with a solid and unique approach that sets you apart from the crowd.
Also, run some calculations to get a rough idea of what your budget should be. This calculation is simple. Just add up the monthly keyword volume in the area you are focusing on, find the average click cost across the keywords, then plug in your conversion rate. Try starting with 2% and go from there. You should do better than 2%, but it's a starting point. Now you have an idea of what it might cost to go after your desired keywords all month to yield a 2% conversion rate.
Key takeaways:
• What's it going to cost? Calculating a rough PPC budget.
• Choosing keywords and geo-targeting
Differentiation and USP
Now let's focus in on how to differentiate your business. In order to make Google advertising really work, or really any marketing for that matter, you need to stand out from the crowd. What makes you different should be instantly and clearly obvious to your ideal prospects! You need to do everything you possibly can to make a powerfully positive impression in as few seconds as possible. Online, you only have a moment to make a lasting impression. If you present who you are and why you're different quickly and clearly, you get the click or the call and you stick in their mind. Especially for local businesses, buyers are already sold on making a purchase – the only question remaining is who they'll buy from. If they are searching for the products and services you sell, they already know they want to buy – whether it's a remodel, a new sink, a great tax guy, or whatever you sell. Your job is making the buying decision easy for them – they'd be crazy to go anywhere but to you.