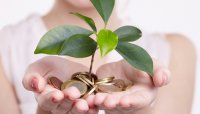 "Making money costs money" – this has long been an understanding shared throughout the business community. While there's certainly an amount of truth to it, there is no need to spend beyond your means on marketing and promotion.
If you are facing the challenge of finding free or affordable methods to promote your business and expand your enterprise, we have a couple of ideas that can get you started. All of these tips are valuable for business owners in all stages – beginners or veterans – but we recommend that you pay special attention to the last tip on this list.
1. Set Up an Ad Campaign
Wait, doesn't doesn't an ad campaign cost money? Wasn't this supposed to be an article with tips for businesses on a budget?
Not to worry! While PPC (pay-for-click) advertising isn't free, it is a perfect marketing strategy for small businesses.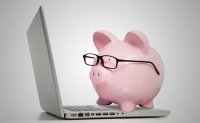 The strength of a PPC campaign isn't so much in the amount of money you put in, but the quality of the text ad and accuracy of keyword targeting.
Click here to read more about PPC campaigns and how to run them effectively even if you're not an online marketing expert. If you decide to set up a PPC campaign for your business, you should also consider creating a free landing page to improve your ads' performance.
2. Go Local
One great way to attract attention from potential clients is to offer them an incentive in the shape of a limited offer based on their location. If you are a locally-run business, you can utilize several online platforms that cater to local communities.
Amazon Local, Yelp Listings and Foursquare are three examples for such platforms. They all offer businesses the possibility to market directly to their local target audience.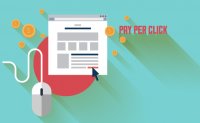 Based on their technologies, these platforms will be able to direct your offers exactly to relevant clients.
3. List Your Business on Prominent Online Spots
Directories and online listings are great places to promote your business for several reasons: It's easy – you just need to submit a link and enter your details. It's almost always for free. Many of these websites have large numbers of visitors and advanced searching technologies, so they can actually direct traffic based on a specific query that is relevant to you.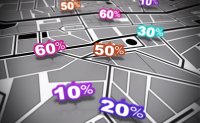 It also gives you valuable SEO juice to have your link posted on as many sites as possible.
4. Start a Powerful Marketing Newsletter
How? Think about this way: One of your great emails lands in the inbox of a person who previously visited your website and is therefore listed to your newsletter. If the content of your email is appealing and enticing, the viewer can easily share this info with friends, either by forwarding or by clicking on the social sharing buttons that you (surely) will add to your newsletter.
This is the power of online "word of mouth", and it's definitely one of the most effective tools you have for expanding your business activity.
5. Create an SEO-Smart Website
None of the above mentioned tips is helpful unless you have a killer website to refer visitors to. Your business needs an online presence, a spot on the world wide web where interested customers can learn about your service and interact with you.
Using one of Wix's mobile-friendly and SEO-smart website templates, you can create a professional website to guarantee that PPC campaigns, local offers, directory listings and newsletters are leveraged to real business transactions.
6. Be Innovative and Think Outside the Box
The tips we listed here are universal and apply to pretty much any sort of business. However, you are the person who knows your target audience better than anyone else and you have the power to explore further marketing possibilities that are unique to your niche.