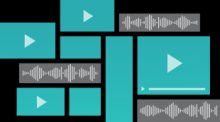 Cross Device, Cross Platform
Desktop From standard to premium formats and custom integrations, we measure what you need.
Mobile From mobile web to in-app, we have you covered.
Video From Full Episode Players to in-stream mobile video to Connected TV, we have the broadest video measurement coverage in the industry.
Content From native to editorial to site content, we measure it all.
Metrics that Matter
Viewability Complete accuracy on the industry's most important metrics and 50+ MRC Accredited Metrics.
Non-Human Traffic Detection Be confident that your messaging reaches your intended human audience.
Audience Know whom you're reaching and how you're performing.
Attention Know whether your creative delivers interactions and captures the audience's interest.
Full-service Reporting Platform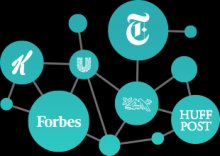 Real-Time Optimizations We report in real time so that you can improve now, not tomorrow.
Data Unification Pull in third-party data that makes sense.
Transaction Currency Real-time reporting on the new true north of digital marketing.
Real-Time APIs Our reporting is portable. Use it where you need it most.
Easy to use Instant collateral, instant trend graphs, and automated email alerts: we make it easy to keep track of what matters.
"Moat is an important partner for Unilever. By leveraging Moat Analytics, we make smarter decisions and drive increased success to our digital marketing programs."
Jennifer Gardner
Director of Media Investment and Partnerships,
Unilever
Digital marketing intelligence and tools for brands, publishers, agencies, and the entire ecosystem.
Hundreds of thousands of mobile, desktop, video, and high impact creatives at your fingertips.
Visualize the direct and programmatic relationships between brands, publishers, networks, and programmatic execution platforms.
Brand alerts, share of voice trends, and instant prospecting reports.
"We're so confident in quality of our video product & 100% viewability standard that we're going to open up to 3rd party verification w @moat"
Adam Bain
Resources