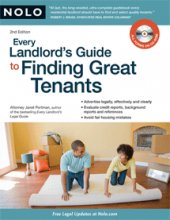 The most common method of advertising involves putting a "For Rent" sign in front of the building or in one of the windows. This method works best when there's a lot of foot and car traffic past the building, and the building itself is at least as attractive as the rental unit. Why is this second factor important? If you've got a diamond in the rough, which neither the neighborhood or the exterior of the building does justice, you're better off using another method that won't mislead (or discourage) interested renters.
Newspaper Ads
Newspaper ads are as traditional as for rent signs, and now they're usually available online if the newspaper has an online version.
Many tenants will begin their search with the classified ads, and those who are from out of town will log on to the local paper from afar. Ads work best in papers that have many residential listings.
Try to target your ads to produce the pool of prospective tenants you want. For example, if you rent primarily to college students, your best bet is the campus newspaper or housing office. To be on the safe side, list also in a newspaper of general circulation - you don't want to inadvertently invite a fair housing claim by, for example, advertising in a foreign-language newspaper but no other.
Neighborhood Flyers
If your neighborhood has public bulletin boards at grocery stores, laundromats or coffeehouses, consider posting an ad on one of these. Include tear-off strips with your phone number. Consider whether your rental will appeal to the people visiting these establishments - if you've got a pricey property, you may not find many tenants doing their washing at the local laundromat - though you might find takers at the high-end gym down the street.
Online Listings
Online rental services have sprouted like weeds in recent years. Some are national in scope; others are regional. To find one in your area, use your search engine to look for residential renting. Don't overlook craigslist, an extremely popular and free service that has all but usurped the other services in many parts of the country.
Homefinders' or Apartment-Finding Services
In some areas, apartment-finding services are very popular (though in large cities, they're getting a lot of competition from craigslist). Landlords pay to list their properties, though sometimes it's the tenants who pay the fee when the unit is rented. If this system is popular in your area, you may want to consider it, especially if other approaches have not yielded results.
Word of Mouth
Many smaller landlords find that instead of advertising widely and having to screen many potential tenants in an effort to sort the good from the bad, it makes better sense to market their rentals through word-of-mouth - telling friends, colleagues, neighbors, and current tenants. After all, people who already live in your property will want decent neighbors. For example, if you know a vacancy is coming up, you might visit or send a note to all tenants whom you or your manager think well of. Ask them to tell friends or relatives about the available apartment.
University or Corporate Housing Offices
If your rental is near a large college or university, consider posting the rental through their housing offices. Same goes for big employers nearby with employee assistance programs. Most college and corporate housing offices will list your rental for little or no fee. Corporate housing is often a very good bet for landlords - you know the tenant has a job, and you also know that the tenant has passed many of the same screening tests (in order to land the job) that you'll use, too. For example, chances are the employer spoke with former employers. You can take advantage of these "pre-screened" applicants.
Next we'll look at some advertising methods that work for higher end properties or multiple units:
Real Estate Offices
Many real estate offices handle rentals - for a fee, of course. The rental business supplements the agents' income, and it gives them a bead on potential homebuyers (the agents hope that your tenant will become their client). You'll pay about 10% of the rent, or one month's rent, for the agent to advertise, show, and sometimes choose your tenant.
Property Management Companies
Property management companies will handle advertising, showing, and choosing the tenant and will want to remain in the picture as the entity that collects the rent and interacts with residents during the tenancy (handling repairs, for example). Again, you'll pay for this service as you would if you use a real estate agent. If you want to off-load continuing responsibilities for tenant management, you may want to choose this alternative.
Print Rental Magazines
Many national and print magazines cater directly to the residential landlord. You've undoubtedly seen them in racks next to newspapers on the street. Listing in a national magazine usually makes most sense for large landlords with multiple properties. If you find a local magazine that has lots of listings for rentals like yours, you may want to use it.
Resources