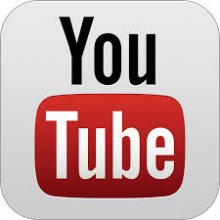 Do you advertise your business online? Or are you stuck in the dark-ages of print ads, radio spots, and this new-fangled horseless carriage?
2014 will be the year in which small businesses find success with online advertising. It'll be the year that the little guy really notices and takes advantage of the fact they can get a better ROI with online ads than they can with TV spots or flyers. A lot better.
Let's take a look at 25 online statistics, starting with the field of online advertising as a whole and moving on to Youtube, Facebook, Twitter, Google Ads and Instagram Ads.
Online Advertising
1. Clicking on an ad on a social site is often the first step toward a sale, rather than the last.
Because of this, advertisers are undervaluing social advertising by as much as 116%.
Many advertisers or marketers don't see the true dollar value of online advertising - not understanding that lead generation or a click on a Google or Facebook Ad is the beginning of their sales funnel, not the end.
2. Ad revenue is up 36% from 2011 to 2013 (86.4 billion to 117.6 billion).
In just two years the revenue generated from online advertising has increased by more than 31 billion dollars - with the largest platform by far being Google Adwords.
3. It's estimated that by 2016, online ad spend in the US will have doubled since 2011, hitting 67.4 billion dollars/ year (13.7% compound annual growth).
This estimate is conservative given the increases in effectiveness of online ads in the past few years, as well as the decline of print media.
YouTube
4. The top three video ads of 2006 earned a combined 244, 395 shares.
In 2013 the top three generated a total of more than 12 million shares - an increase of almost 5000%.
Social shares massively increase the virality of an advertisement. A advertising video on Youtube can, almost instantaneously, be shared through Facebook and Twitter. This is not to mention the power of a YouTube video embed.
5. The top three Youtube Ads of 2013 were Dove's " Real Beauty Sketches, " GEICO's " Hump Day, " and Evian's " Baby and Me".
These ads had several things in common. They all plucked at emotional heartstrings, whether it was humor, nostalgia or inspiration. They were all significantly longer than 30 seconds, as well. Real Beauty Sketches, this year's winner, is 3 minutes in its shortened version, and the complete ad 6 and a half.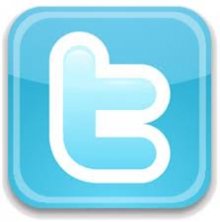 6. The most viral online ad this year was 'Dove Beauty Sketches' with 4.24 million shares since its release in April.
Not only is the ad the most shared ad of 2013, it is the most viewed video ad of all time with 114 million views (including embeds).
Translated into 25 different languages, the ad also drove 6, 803 subscriptions to Dove's YouTube Channel, almost a quarter of their total subscriptions. The ad was never front-page and went viral almost solely do to shares.
7. A YouTube homepage ad typically costs around $400, 000. On average, the homepage receives 60 million views from 23 million unique users every day.
However, none of the three most successful YouTube Ads from 2013 started as homepage ads. As I mentioned, their success (and the success of all YouTube Ads) stems almost entirely from embeds and shares across the web.
8. YouTube's monthly viewership is the equivalent of roughly 10 Super Bowl audiences.
Super Bowl ads are limited to 30 seconds and, for XLVIII, will cost more than 10 times as much.
Fox asked up to 4.5 million dollars for a 30 second ad spot during the 2014 Super Bowl. This is up from 3.8 in 2013. All slots sold out on the December 4th for the February 2nd event.
Twitter
9. 65% of Twitter Ad revenue is from mobile tablets and smart phones.
This isn't that surprising a statistic, as 75% of all Twitter users access it from a mobile device. In its October 3rd S-1 form (in which it formally announced its going public) the word mobile was mentioned 130 times in the 160 page document.