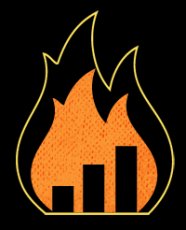 We never "set it & forget it"
PPC advertising gives you the opportunity to pay for top positions on search engines and appear on relevant partner websites. This delivers instant traffic and offers many ways to compliment your existing SEO strategies by testing keywords, business models, and marketplace verticals, and it allows you to develop your overall Internet marketing strategy and any SEO plans armed with facts, not assumptions.
There is a science to finding high numbers of low volume keywords (very specific long tail keywords) that are less expensive to advertise on. These can be used to hedge against the more expensive high volume keywords, significantly lowering the average cost-per-click (PPC) across your entire campaign.
PushFire® offers complete PPC program development (or overhaul of an existing pay-per-click campaign) as well as ongoing optimization and management services. Whether you need month-to-month management, a new set of eyes on a campaign, or a complete rebuild for your internal team to manager, we can help.
At PushFire®, we offer a PPC audit as a service to clients who aren't necessarily looking to switch PPC providers, or let go of managing the accounts themselves – they are simply looking for ways to improve and hone their efforts. Our best PPC managers will comb through your account and give you the very same advice we would employ if your account was our account.
Facebook advertising presents a perfect complement to any search marketing campaign. With 1.2 billion users, including 727 million daily active users, Facebook is the premier social media platform. It features a robust advertising platform that can help spread your message to a wide swath of people. Businesses can target Facebook users in two ways.
PPC advertising delivers instant traffic by placing you at top positions on search engines. With Google accounting for two-thirds of all US searches, AdWords remains the most effective PPC advertising vehicle. It not only places your site in prominent view of searchers, but AdWords enrollment also provides you with the ability to accurately test keywords, complementing your existing SEO strategies.
Resources