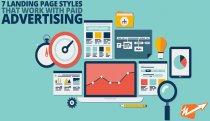 The success of your paid advertising campaigns has less to do with the ad itself and more to with what happens after the click.
You can have the most persuasive ad copy, that perfect "eyeball grabbing" image and buy the highest quality traffic… yet if your landing page is poorly designed for paid traffic, then you're going to have a really hard time achieving a positive ROI.
We've found 7 different styles of landing pages that are working very well for advertisers who drive millions of dollars worth of display traffic to their site every year.
In this post we're going to cover what they are, who's using them and why they work. You've probably seen some of them, but I guarantee there are one or two that will be new for most people.
Landing Page #1: Is it a Landing Page or an Article? It's an "Article Lander"
One "new" type of landing page is the "article lander". This is usually a presell page that looks like a news article, scientific study, press release or a blog article. They can be multiple pages (like the "Old School New Body" sales funnel we analyzed in the "Business of Display Part 4: Info Products" post) or they can be single page landers like the examples below.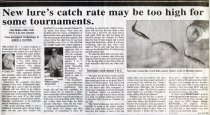 These tend to work well because they don't raise most peoples' "Sleazy-Marketer-Wants-My-Money" flag. People have started to become blind to traditional sales letters, video sales letters or anything that indicates that someone wants them to buy something. An article lander just looks like an informational article.
One successful supplement advertiser — "Force Factor" — is using an article lander as a presell page for their natural testosterone boosting supplement "Test 180x".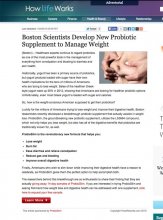 The article lander presells the customer on the benefits of this "new supplement" without immediately raising any alarms. Once you read the article you're going to be more receptive to actually finding out more about the product, especially when it comes with a free trial.
The headline "New Testosterone Booster Hits The Shelves" is written like the headline from a news article or press release. There's a logo at the top which says "Scientific Innovations" making it appear like it's coming from a scientific journal. The body copy is written in the style of a news article with a slight sales twist.