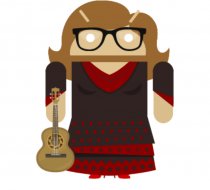 Allow and block ads
To give you editorial control over the ads that appear on your site, we offer several options for reviewing and blocking ads that may appear on your pages.
The Allow & block ads tab in your account is the place where you tell us if there are any ads you don't want, and what kinds you don't want.
Keep in mind that blocking any ad will lower your potential earnings, as it reduces competition for your ad space by removing advertiser bids from the auction. We suggest blocking only those ads that you feel are unsuitable for your users.
Advertiser URL
Let's say you run WidgetUniverse.com and your biggest competitor runs WidgetGalaxy.com. Since your page content is about widgets, WidgetGalaxy ads are automatically matched to your site. To avoid showing your competitor' ads, you can add WidgetGalaxy.com to your list of blocked advertiser URLs, and avoid seeing another ad from them again. Learn more about blocking advertiser URLs.
Sensitive ad category
You can block ads from categories related to sensitive topics such as Religion, Politics, and References to Sex and Sexuality. Sensitive category blocking is available for ads in a limited set of languages, regardless of the language of the site.
Ad network
Ads from certified Google ad networks are allowed to appear on your pages by default. On this page, you can allow and block specific third-party ad networks, or all future ad networks. Learn more about allowing and blocking ad networks.
Ads (Ad review center)
The Ad review center lets you review and take action on the individual ads that may appear on your pages. On the Shown tab you see the ads that have already appeared on your site. Ads you've blocked in the past are found on the Blocked tab. Learn more about the Ad review center.
Resources