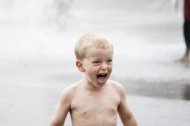 Every business needs customers. Promoting your business is critical if you want to survive and grow to have a profitable company. Promotion was easy before the advent of the internet because there weren't too many options; today that has completely changed. To help you navigate the options we have put together this list of 18 ways that you can promote your business whether you have a budget or not.
1. Online Directories
Online Directories are today's version of the yellow pages. Google, Bing, Yahoo, Yelp, and others all have online directories for businesses. By listing your company in these directories, your business will show up in certain search results – particularly if someone is looking for a local business.
To promote your business get started with free listings in the biggest directories (you can find a list of biggest directories in the beginning of our local SEO eBook) and make sure you keep your business details exactly the same in each directory in order to maximize visibility. For more tips on how to rank well in Google Plus Local and other directories take a look at this article.
2. Online Reviews
Word of mouth has gone digital and the way to maximize your online word of mouth is to get some reviews on third party websites. Testimonials on your own website don't hurt, but if you really want to maximize the effectiveness of positive reviews you need to try to get them on third party websites like Google Plus Local and Yelp. These websites can increase your exposure and people trust the reviews more because it is harder for businesses to generate fake reviews.
Make sure you let your customers know that you have listings on these sites so that they are reminded to review you.
4. Twitter
Twitter is another free channel that can be used to promote your business online. It tends to require a bit more activity to build an audience, but if you're active it can be easier to build a following than on Facebook. So, if you're trying to reach 18-24 year olds (the fastest growing segment of Twitter users), it might be worth taking some time to give it a try.
5. LinkedIn
LinkedIn has become more than just a place to post your online resume; it's also a place to join in group discussions, connect with potential customers, or just do general online networking. Potential customers can check out you or your company before doing business with you to find out how many employees you have and to get more information on the background of the company personnel.
You can also promote your business indirectly in LinkedIn by providing a perspective in group discussions and/or providing links to relevant content on your website. If you're interested in exploring the best techniques for promoting your business in LinkedIn take a look at our step-by-step guide to reaching new customers.
6. Pinterest
Pinterest is one of the more recent social networks that has risen to have mass appeal. While it's fundamentally focused on sharing photos, the fact that those photos can link back to the webpages where the photo is located has created an opportunity to promote your business.
Pinterest has become especially powerful for ecommerce businesses looking to reach a female audience (Pinterest users are heavily skewed towards the female demographic). If that fits your profile, you may want to think about getting active on the network. Here are 5 steps to growing your Pinterest following.
7. Foursquare
Foursquare is one of the smaller social networks that still gets onto the radar of small business owners. Users of Foursquare can "check-in" to locations on their mobile phones in order to keep track of locations they've visited and potentially redeem offers if a local business posts a special.
If you have a business that is trying to pull in as much foot traffic as possible, listing yourself on Foursquare is probably worth the few minutes it takes to setup and if you see some check-ins you might want to think about offering a "check-in" special discount.
8. YouTube
Video marketing is a great way to promote your business for free! Promoting your business via YouTube can be a great way to help potential customers or clients connect with your business. Putting together a quick overview video of your business and then uploading it to YouTube gives you a nice sales tool that you can post on the homepage of your website or circulate in emails to prospective clients. The video will also probably get some pretty good visibility in the search engines.