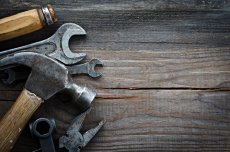 In today's wired world, it's impossible to overstate the importance of digital marketing to the success of your business. Strong, successful companies are carving out virtual space to respond to customers, to create connections with industry leaders, and to tell the story of their brand in a creative, genuine, and visually-engaging way. Digital marketing offers the invaluable opportunity to assess which elements of your strategy are working - or bombing - in real time. Simple new digital marketing techniques give every company - be it a four person startup or a multinational corporation - the chance to make an impact online.
With that in mind, here are 5 new marketing tools and techniques to help you get started.
1. Content marketing techniques
One of the most frequently dropped buzzwords in digital marketing, content marketing is essentially storytelling for your brand. "Content" can be virtually anything with a clear message: a series of attention-grabbing images, videos, blog posts, or news items. Content marketing differs from traditional marketing tools in its resistance to overt calls-to-action or purely product- or service-based ads, and smart consumers have developed a nose for sussing out quality content from gussied-up advertising. Like a good story, good content is original, dynamic, and shareable. Truly effective content marketing uses an accessible voice to tell genuine stories that gain the trust of the consumer and build a positive reputation for the brand.
Content marketing is also inherently flexible. Consider ways to reframe your story or message to target different consumer groups with whom you may not have an instinctive one-to-one relationship. Once your content is in play, tools like Outbrain Amplify can help you distribute that content to a larger audience. Regardless of how wonderful your content is, it simply won't be truly effective if it isn't being widely seen.
Resources