Marketing your small business may have sounded easier in theory. It doesn't take long to figure out that marketing isn't a piece of cake.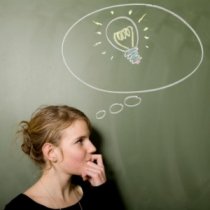 We're always trying to empower our clients, fans and readers with free marketing ideas and advice for this reason. There are times when we cannot handle all of a company's marketing needs for them, so we find other ways to help. Offering our expertise in the form of free marketing ideas is a way we can share our knowledge with others without obligation.
All of the following ideas are in fact free, but that's assuming that you can handle these activities yourself. You may find that your schedule doesn't allow for some of these tactics and you need to hire a marketing consultant or company to execute them for you.
Either way, the intellect behind these free marketing ideas has largely been taken care of for you… *whew* Enjoy!
Always have business cards handy. Don't walk out the door without your business cards – you never know when you'll bump into someone who could use your help… or who you'll hit it off with!

Attend free events. Check out any local opportunities to meet new people. Search for groups that discuss topics of interest to you, weekly networking events, book clubs, etc. Any chance to meet interesting people in your field (and even outside of it) and again, hand out your business cards is a good thing.

Volunteer. No matter how little time you think you have, there's always time to give. Believe it! Offering to share your knowledge, products or services with others that need or crave it is an opportunity to grow – as a person and a business. That's called PR.

Become a public speaking warrior. You have a room full of people that have to listen to what you're saying.

Utilize your print collateral. If you're already handing out products to your customers, make good use of the space. Include your website and social URLs, QR codes or promo details on menus, coasters, stickers, pens, etc.

Transform your waiting area. If you have a dedicated area for waiting clients or customers, make their wait more productive. Set up a laptop – opened up to your Facebook page, blog or Yelp profile – to encourage social engagement.

Brand yourself. Wear your company on your sleeve… literally! Get your team custom shirts or windbreakers embroidered with your company name and logo, tastefully of course. You just employed walking billboards.

Offer a complimentary meeting. Can you afford to spend 20 minutes for a phone or in-person meeting with a potential lead? If someone doesn't feel obligated by their first phone call or visit, they're more likely to call you and enlist your services in the future.

Claim your online listings. This is a quick and easy way to solidify your online presence. Just by claiming your business on review sites and Google Places, for example, you're letting people know where you're located and that, yes, you're actually a real business.

Optimize your website. SEO is a very powerful element of your online marketing strategy. If you want to attract more quality leads to your website and build a strong, prosperous, interesting presence, this should be high on your priority list.

Start a blog. And don't just start one – stay committed for at least 12 months so to give yourself a chance to see results. This is a long-term activity that deserves attention and dedication. Invite readers to comment on your posts, and reach out to fellow bloggers to contribute to your blog in the form of guest posts. This will benefit them and also provide your blog with more substance and diversity.

Comment on others' blogs. Get your name out there even more by offering to guest post on others' blogs. You can reach out by email, website forms or phone and just ask. Make sure you already have a couple topics in mind, and that you've done your homework, beforehand. You want to offer their blog substance and value, so choose a topic that would blend nicely with the rest of their content.

Join a forum. Find a local forum community that relates to your brand or business. This is a great...