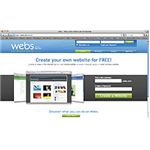 Websites That Will Advertise Your Business for Free
For entrepreneurs, budget is the greatest concern when considering advertising opportunities. Start-up businesses often don't have the money to devote to more expensive online marketing options like pay per click services or banner ad placements. Fortunately, there are many opportunities online for free small business advertising. Part 1 of this series on free internet advertising highlighted five online options for marketing your business without placing an actual ad. Part 2 showcases 5 different websites where you can place an ad or include your business listing for free.
1. Your Own Free Personalized Website
Your own website is perhaps the biggest "ad placement" for your venture. A website is an essential part of

online marketing efforts since you reap the full benefits of other free advertising for small businesses when users can click to your site for more information. Believe it or not, there are several online options for creating a free small business website. Look at the following websites or check with your internet provider to see if your package already includes space for a website.
Free website options: www.wetpaint.com www.weebly.com
2. Reciprocal Advertising Networks
If you are willing to include advertising on your website or blog, you can take advantage of free reciprocal advertising networks like www.spottt.com tracking feature which allows you to see how many users click on your ads.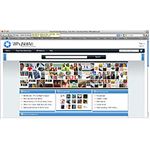 3. Search Engines and Directories
Although search engine spiders will probably reach and index your website at some point, you can expedite the process by manually submitting your site to popular engines like www.yahoo.com or www.google.com
4. Online Content Warehouses
Your expertise in your professional field or industry is one of your business' selling points. Use it to your advantage by submitting articles to informational websites like www.ehow.com
5. Advertising Portals
Online portals for free display or classified ads can be a good option for advertising specific products and services. They allow users to categorize their ads with a variety of parameters to increase exposure and provide contact information and website links. Users have the option of browsing categorically, searching and bookmarking ads of interest.
Consider these free advertising portals: www.whynotad.com www.inetgiant.com