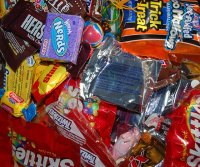 Starting this blog post on Halloween took me back to the days of wandering up and down the streets of my childhood neighborhood. At the ages of 7, 8, and 9 my neighbors and I were perfectly content with collecting Skittles, Starbursts, and giant candy bars from the house on the corner (that lady was the best), but as the years past we yearned for more. We started branching out to the surrounding neighborhoods, even pleading with our parents to drive us to houses past walking distance. We graduated from small plastic pumpkin bowls to oversized pillow cases to accommodate the massive amount of sugary heaven we anticipated collecting.
Image via Andre C
This is typically how advertisers feel when they hit a wall with search. Similar to a child's need to branch out of their neighborhood on Halloween, advertisers need to expand their reach outside of search. Many advertisers get to a point where they have perfected their account structure, targeted the perfect keywords, created unicorn ads, and are dominating the search results, their competitors mere specks on the horizon. Of course search is always in need of consistent TLC, but when there's leftover budget and hours in the day, it's time to jump on the display bandwagon.
What Exactly Is the Google Display Network?
According to Google, the Display Network (GDN) reaches over 90% of global internet users expanding across 2 million sites! For those of you unfamiliar with the difference between display and search, let me give you a quick recap. Google's Search Network targets users typing directly into Google's search engine or Google partner search sites, if you opt to expand to Google Search Partners (like AOL). In contrast, think of the display network as a more passive form of advertising. You've likely already seen many display ads today, for example while perusing the Huffington Post or skimming your favorite blogs. You may or may not have noticed banners or small boxes promoting a product or service, above and to the side of the articles you were reading – those are display ads.
WordStream's Erin Sagin states, "When users are on the GDN, they may not necessarily be in 'shopping mode.' Instead, they are going about their daily internet activities—catching up on news, reading blog posts, watching video clips, etc." You may be thinking, if they're not in shopping mode, then what's the point?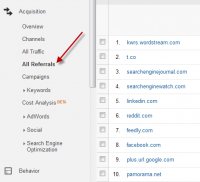 Hesitation to jump on the display network bandwagon is not uncommon, but as Paid Search Strategist Sergey Rusak explains, "Look at how much you spent in one month and how many impressions you received. You might be able to get the same amount of impressions in a local newspaper or a billboard on a highway, but you'll end up spending hundreds upon thousands of dollars. With Display, you promote your brand and don't even pay for these impressions."
To get a clear picture of what works and what doesn't work on the Google Display Network, I spoke with a few of WordStream's top-notch PPC experts. All four of the people I interviewed work on the Managed Services (MS) team, where they are fully emerged in Google AdWords accounts every day. Our MS team operates similar to an agency, managing AdWords accounts for clients and helping them achieve their business goals. Essentially, the experts on MS spend 40+ hours a week working directly in Google AdWords across the search and display networks, helping clients from a variety of industries. So yeah, they know a lot!
Here are seven bits of display network wisdom I learned from these experts, plus three mistakes to avoid.
Tip #1: Start with Remarketing
All experts unanimously agreed that remarketing is the place to start when it comes to the display network. Paid Search Strategist Mark Irvine says, "If you're ever going to see any kind of return on the display network you're going to see it from remarketing first."
For those of you unfamiliar with remarketing, it is essentially when you cookie your past site visitors to follow them around with ads on various sites they browse. It might sound a bit creepy, but it works – because the people you're remarketing to have already expressed a genuine interest in your business (because they visited your site, duh).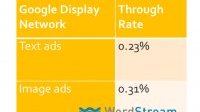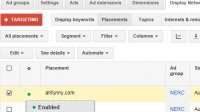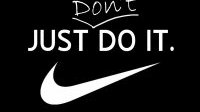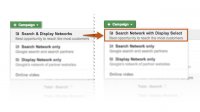 Resources