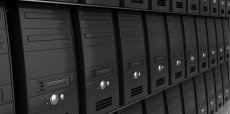 Today we are going to talk about our favorite top five free web hosting sites that do not make you have ads on your website as part of the deal. These web hosting sites offer a lot of great features and easy to follow steps to make it super easy to have your very own website for free.
Freehostingnoads.net
This web hosting site offers many great features to you free of charge. Some of the features include 20 GB space, 200 GB of traffic, 3 PHP versions, free site builder, POP3 email account, and even free domain hosting. The site also offers free tools that include script installer that has many different templates to take all the guess work out of making your own website. There will never be any ads or popups that will show up on your website ever.
ByetHost.com
This site also has many great features that help bring it to the top 5 list. The main features that this free webhosting site offers are 1000 MB disk space, FTP account, file manager, Control panel, free tech support, add on domain and sub-domains. When you register with Byethost.com you will be able to choose from many different domain names that can include your business name. This site also assures you that there will never be an ad or popup banner on your website.
Wix.com
This great web hosting site offers a lot of help when starting your own webpage. The best thing about this site if the easy to follow website builder, which will lead you step by step until you publish you website, which usually will only take a few minutes. You are able to choose a design from many different options and you can also watch a video that explains each step before you can begin. This site is very search engine friendly and will link all of you social networking sites right to it.
Yola.com
This web hosting site offers a free plan as well as 3 paid plans as well. The free plan is truly an amazing one that offers up to 3 pages of content, 1 GB bandwidth, 1 GB of storage, and a Yola subdomain name. It also offers a 30 minute or less