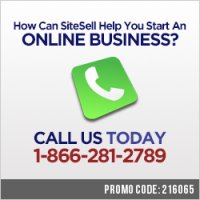 Plus, if you already have traffic and ad revenues, the calculator will even estimate the number of pages or posts your website or blog will need to achieve your goal based on your current revenue per page, and tell you how much each page might be worth over the course of the next ten years.
Also, the calculator will accommodate planned sites, existing sites with no ads, and existing sites that are already generating advertising revenues.
And finally, the calculator on this page also includes a printer friendly results page so you can print just your traffic and revenue forecast.
Calculator Built Based on My Own Experience
I have been working full-time online from my home since 1997. I began as a self-taught web developer earning my living by creating interactive calculators for financial websites (you can ). I enjoyed building calculators, but I had grown tired of having to build calculators based on customer specifications instead of based on my own creative self-expression.
Luckily, in April of 2010 I happened across a company called or SBI, whose website was extolling the virtues of becoming an . What a cool concept!
While SBI teaches a host of different ways to make money from a website, the method that appealed to me most was the online advertising revenue model, because it would free me to create my calculators based on my own creative self-expression, instead of based on the rigid and enslaving specifications of others.
Thank goodness I decided to purchase the program.
While I'm not comfortable with telling you how much my website is currently generating in ad revenues, I will tell you that I'm earning just as much as I was earning back when I was a restaurant owner. And what's significant about that is that I had to pay $350, 000 to purchase the restaurant only to end up working 80 stress-filled hours per week - which left no time for having a life outside of work.
My website and traffic building program, on the other hand, costs me less than my monthly cable bill, and I am now totally free to work at what I want, with whom I want, when I want, and wherever I want.
Basically, you place small bits of code from an advertising vendor (Google Adsense, Media.net, Infolinks, etc.) in various locations on your web pages or blog posts.
In turn the ad vendor delivers ads to each page based on the content of the page, thereby insuring that the advertisers who are paying for the ads are reaching their target market.
How Do You Earn Money From the Ads?
There are basically two general types of website ads. One type generates revenue when a visitor clicks on it (1 step), and another type that opens a page of links when clicked, which in turn makes you money if the visitor clicks on one of the listed links (2 steps, also referred to as "Link Units"). And as you might expect, the 1-step ads typically outperform the 2-step ads.