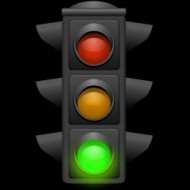 Who doesn't want more traffic to their website? If you are an online business owner, more visitors to your website is always a good thing. Higher traffic rates generally mean more opportunities to make sales. If you are looking for ways to drive more traffic to your site, we've got some good ideas to help you get started. Here are 10 marketing promotion tips to help you get more website hits.
Start a blog
If your business doesn't have a blog, you are missing out on valuable web traffic. Numerous studies have shown that business owners who update their blogs regularly get more visitors to their websites. Quality blog content provides valuable information to customers and makes your business more visible in search engines.
Add sharing icons
You've started a blog and you're writing regularly. You want to make sure that your customers are able to share your content, right? To facilitate sharing and increase traffic, add social sharing buttons to the bottom of each of your blog posts. You'll be amazed how social sharing can impact your traffic.
Run a contest
Everybody loves a good contest! Consider setting up a contest on your website to help drive traffic. It can be something as simple as a photo contest where people vote, or something more complex such as an essay competition. It's truly up to you how you'd like to structure your contest. Contests are a great way to get people talking about your site.
Provide an incentive
Customers are interested in getting a great deal. Who isn't? If you want to increase your website hits, consider providing an incentive to customers such as a percentage off discount or a free service. Give them an offer they cannot refuse!
Embrace social media

There are millions of people on social media. And it's free to sign up and use! Why not embrace social media for your business? Do some research and set up a couple of profiles on the major networks. You can use your social presence to build your like, know, trust factor and funnel traffic to your site.
Connect with your community

Making friends in your industry is a great way to get more web hits. Connect with your community on social media, comment regularly on industry blogs, and share others content as well. Engaging with your community will help you make friends in your industry and build your network.
Email marketing

Want to get more traffic to your website right away? Send out an email newsletter to your customers that has links to recent posts or information on your site! Email marketing is a great way to stay connected with customers and drive traffic to your site quickly.
Interviewing experts

Chances are you probably look up to someone well known in your industry. Why not reach out to them and request an interview for your blog? They will appreciate the free publicity and you'll get some great search traffic by publishing the interview on your site.
Guest posts

While it may seem counterintuitive, guest posting on other sites is a great way to drive traffic back to your site. Consider reaching out to popular bloggers in your space who have a larger audience than you to pitch a post. Guest posting is a great opportunity to link back to your posts and get more visitors to your site.
Search engine optimization

Is your website optimized for search? Take some time to learn about basic SEO concepts and apply them to your site in order to rank higher on search engines for certain keywords. Sometimes a few simple tweaks to your site can make a huge difference in your traffic.
If you are hoping to get more visitors to your website, there are a number of effective ways to do it. These ten tips are sure fire ways to increase your web traffic and improve your bottom line today.
About this Author: when Mary isn't busy reviewing rebate campaigns in and around the Chicagoland area, she is covering a wide range of marketing topics to keep her readers happy and informed! Outside of work, she is an avid reader and enjoys spending time on the lakefront!