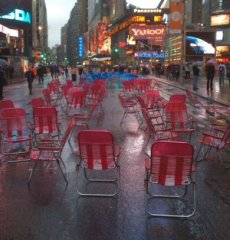 TopRank's recent Blogging and SEO survey of in-house, agency and independent marketing, advertising and PR professionals revealed that 95% of respondents incorporate blogs as part of their online marketing mix. Nearly 88% have successfully increased measurable SEO objectives as a direct result of blogging.
Thousands of new blogs are started by companies and individuals each day. Yet getting a blog set-up, optimized, and launched are just the first steps. No one will know you have a blog to read, subscribe or link to unless you take an important next step: promotion. There are plenty of places you can promote and market a new blog:
Add A Link – If it's a company blog, or if it's attached to another site, add a link to the blog from the main navigation on the parent website.
Create A Badge – On the main website, add a badge to the homepage, or sidebar, that promotes the blog. Images are a good way to catch a visitor's attention.
Newsletter – Announce the blog in the company newsletter.
Network – Announce the blog to your Twitter followers, Facebook fans, Linked in connections and any other social networks that you are apart of.
Press Release – If you feel that the blog is important enough to support a press release, put one out.
Submit – Submit the blog to blog & feed directories.
Share – Share your blog with co-workers, friends and others in your network. You never know when they might promote it for you.
Link – One way to get other bloggers to notice you is to link to them. Summarize someone else's long blog post, expand upon someones shorter post, or just write your thoughts on a topic that someone else wrote about and link back to the original post.
Give Away – If it's a product blog, run a promotion on the blog giving away one of your products. Sometimes the value that can come out of giving something away can be more beneficial than all the items above.
Guest Post – If there are other blogs in your industry, ask around and see if they'd allow you to guest post for them. In return, you'd get a link back to your blog in your profile, or post, on their site.
Ask – Tap into the social networks within the industry you're trying to reach and ask them what they're interested in. Here's an example of a post that did just that on Twitter for this blog. Show interest in the interest of your audience and they'll pay more attention and share your content.