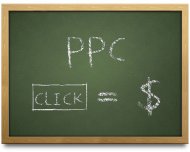 PPC advertising should be part of every online marketing strategy
If you aren't investing in PPC advertising then you're at a serious disadvantage. Not only is PPC advertising the fastest way to generate leads and sales for your business, it's also the best way to get in front of your best prospects wherever they are online.
But PPC advertising is hard to make profitable because of the level of competition online. That's where we come in. At Web Profits we don't just optimise your PPC campaigns, we also optimise your website conversion rate because we know that a high conversion rate is the biggest competitive advantage you have.
How we drive traffic with PPC
We use every PPC advertising network in Australia to drive traffic to your website. This includes Google Adwords, Google Display Network, Facebook Advertising, LinkedIn Advertising and Bing Ads.
How we make PPC profitable
We don't just focus on optimising your PPC campaigns. We also focus on optimising your website conversion rate. This can include AB split-testing, developing high-converting landing pages or working with your design team to improve your site.
"Web Profits reduced our cost per acquisition through continuous improvements and recommendations. They provided us with an extremely high ROI and I am happy to recommend Web Profits for SEM campaigns."
Andrew Sims General Manager, iPrimus
The truth about PPC advertising
It can be hard to make PPC work if you don't have the knowledge or experience.
If you set up the campaigns yourself, there's a good chance you're bidding on irrelevant, under-performing keywords that are costing you far more than they're worth. But through optimisation, Web Profits could easily save you that money as well as increasing the return you make from the rest of your campaigns.
The thing that makes Web Profits different is we focus on helping you increase conversions, not clicks. Clicks are a cost. Conversions are the return.
Boosting the number of clicks your ads get will only increase the amount you have to pay and may not lead to a higher number of sales.
That's why we do everything we can to improve the number of conversions you receive because this lowers the cost you pay for each conversion, which increases your ROI. We focus both on the setup and optimisation of your PPC campaigns and on the conversion rate of the website itself. Be careful of agencies that focus purely on clicks and impressions and don't optimise for conversions.