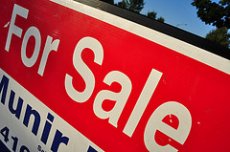 Most of us suckers, I mean business owners, dream of one day handing the keys of the business over to another dreamer that decides that buying our business is the best investment they can make. Or perhaps your version of the dream is to be acquired by a much larger organization that needs your particular innovation to round out their offerings.
Sadly, the majority of small businesses simply close up shop with little or no return on the asset to the owner – making the entire ordeal little more than a very hard, albeit oftentimes rewarding, job.
If indeed you have any vision of selling your business in the future you've got to focus on marketing instead of simply focusing on sales.
Some might ask, what's the difference? Well, in simple terms – sales is an important function of marketing, but marketing includes how the market thinks about your business, how and why they talk about your business, and the experience they have with your business. In my opinion, a greater focus on these elements not only creates greater sales, it leads to the creation of a more valuable asset – or something you might indeed be able to sell.
Below are five reasons why I think effective marketing makes your business more valuable.
Less dependent on you
Done right, marketing builds the kind of repeatable momentum that can be documented and taught like a system. This is the first very important step in making your business an asset. If a potential buyer can see how they too could operate your marketing system, even after you the owner is long gone, you'll build value.
Start looking for ways to create and document a marketing system that you can teach others to run and remove yourself from the lead generation and conversion game. If the business has to depend on you to make it rain, well, how can run it without you?
Expect to pay a premium
Implementing a marketing strategy that allows you to carve out a clear point of differentiation and perhaps a narrow market focus, allows you to charge a premium for your products and services.
When a market comes to view your firm as the obvious and maybe only choice for their needs, they also expect that getting that need fixed is going to come at a premium – and they're okay with that!
If you stay in the price war game there will be no reason to think someone will value your business over another that claims to do the same thing.
The experience creates referrals
A business that takes a marketing view over a sales view, clearly understands that the most powerful form of lead generation comes in the form of an existing happy customer.
When customers have a great experience, one worth talking about, the value the business receives in terms of referrals can send the overall value of the business through the roof.
When you develop a market leader position through word of mouth you not only attract more business, you attract buyers that want to obtain this status as well. There are countless examples of companies not even making a profit, but getting tons of buzz, that sell for what seem like ridiculous amounts.
Convergent streams
The most effective marketing strategy not only focuses on a core market and differentiators, it also finds ways to build multiple streams of recurring revenue.
If you must go out each and every month and build your business from new sales you'll always be tied to the whims of the next deal and few potential buyers will see much value in that.
If however, you can build a business that includes recurring revenue streams and finds ways to converge those streams to make them even stronger the value of the business for any buyer will become crystal clear.
Recurring revenue is generated from an effective marketing strategy teamed with an effective customer service approach – this is a combination that can practically guarantee a successful transition to a new owner.
Multipliers for the brand
Valuation experts rely on certain data, such as revenue, profit and market conditions to attempt to assign a value to business being bought or sold.
When your business charges premium pricing, is the market leader, receives evangelistic support from repeat customers and comes with a documented road map for operating an ongoing marketing system, the common multiplier approach gets thrown out the window during the buying process.
Buying a strong brand creates an entirely different set of math.
If you want to make your business more valuable remember this mantra – focus on marketing over sales.
Plan on selling your business at some point? You need to pick up John Warrillow's great book – Built to Sell. I had John on a past episode of my podcast – Your Business Is Worthless if It Depends on You
Built to Sell provides the blueprint for how to get started right now working on the things your must do to get your business ready to sell.
John is running a promotion this week where people who order one copy get a $65 basket of goodies including a one year subscription to Inc Magazine, an e-book from the E-myth, A BizBuySell Valuation Report, a 2-hour conference call with John and a $25 Kiva loan in their name. The deal ends this Saturday April 30.