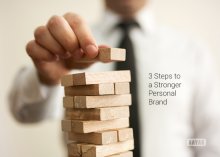 Recently, I got my 1150th Instagram follower. In the same week, I passed 4000 followers on GooglePlus, to go along with the contacts I have on LinkedIn and Twitter – about 12, 000 connections in all.
If you are one of the internet famous set, you might not be impressed those numbers. Although they are significant for me, it's true that lots of influencers have much bigger networks than I do (and non-influencers have considerably fewer). But, if the size of my following doesn't blow you away, the kind of engagement I get might.
Read More
Where do you find inspiration for? If you're like many business owners and marketers we meet with, it might come from studying the competition.
We regularly meet with people who essentially ask us to re-create other websites they've seen, or at least reference their competitors when we want to find out about their design preferences. In a sense, this is completely normal and logical. You probably keep a closer eye on your competitors than anyone else, and since they are in the same industry, their approach could potentially work just as well for your site.
Read More
In the world of online marketing gospel, it's sometimes seems like "do everything you can to improve your search position on Google" is the first commandment. Certainly, search engine optimization is important to most inbound lead generation campaigns. But, should we always take it as a given that SEO needs to be a top priority?
Read More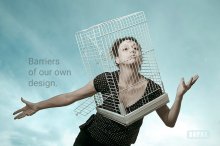 Isn't any advertising and exposure a good thing for your company? Why shouldn't you use your blog to tell the world about hot sales and special discounts?
I can sum that up succinctly in one phrase: your blog isn't a billboard. It's a better place to start conversations than promote products and services for most businesses. As a broadcast tool, you lose the opportunity to use your most important tool (for attracting new visitors, engagement, and search engine optimization). Instead, converting it into an advertising medium. And that's when bad things start to happen.
Don't believe me? Here are just a few of the consequences…
Read More
If you've ever traveled on an airplane, you've heard the advice to "secure your own mask before attempting to help another passenger." That's a simple reminder we should take with ourselves more often.
Helping others and having a giving spirit is wonderful. But, while we should all become expert "givers" – of our love, attention, expertise, and value – it's important to remember we are entitled to receive it once in a while. I was reminded that recently when I came upon a post by the wonderful Stephanie Calahan on the importance of flexing our "receiving" muscles. It took me back to an experience in my own life that I'd like to share today…
Read More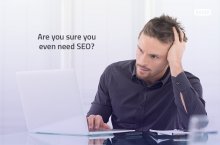 It is generally a given that a larger number of mobile web users translates into increased social engagement. The notion is incredibly straightforward: when we all have access to Facebook, Twitter, Google Plus and other platforms on our phones and tablets, it's much easier to comment, interact, and follow our favourite connections.
However, recently I've noticed social engagement on most platforms declining in a number of important ways. And surprisingly, the fault might lie with the way App developers are making the mobile web faster.
Read More
If you've been following KAYAK's progress at all, you'll know that we've been growing by leaps and bounds over the past few years, making it onto the pages of mainstream media, including The Calgary Herald, Forbes, The Financial Post, Ottawa Citizen, and even the CTV news for our unique approach.
While those things are pretty darn cool, our focus has always been on getting better, not necessarily bigger. We aren't apt to take on a new client, open a new office, or hire a new team member just for the fun of it (or to pad the bottom line). For us, finding a perfect fit is more important than anything else.
Read More
Just a few mornings ago, I was contacted privately by a colleague on Google Plus. Knowing that I create a lot of content, books and articles, he wanted to get my opinion on an unfortunate situation. Namely, that he'd caught a competitor "borrowing" content from his site… and by borrowing, I mean lifting it word-for-word (try the Copyscape Checker).
Having dealt with these kinds of issues myself, I passed along a few insights, which I'd like to share with you today in hopes you find them helpful.
Read More
Recently, I talked about the hidden costs of PPC management and the companies that deploy a managed/commissioned approach to them. The art of attracting paid search traffic is a huge topic, though, and there is another side to the coin. Use AdWords intelligently, and you can discover a useful tool for bringing valuable visitors to your website.
With that in mind, let's shake off all those fuzzy untruths and get closer to my three real truths of Google AdWords…
Read More
Ever since Mark Schaefer coined the term "Content Shock, " along with the concept behind it, we've been getting steady news of its ever-increasing creep. Can't get search traffic or engagement on your articles? It must be content shock, so there's nothing you can do…
Or is there? I'm not so sure. That's why today I want to take a look at the issues surrounding content shock, and what it means for marketers.
Read More