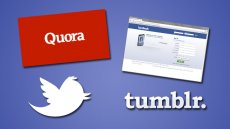 Being a successful new media artist does not necessarily mean you are going to be adept in the Internet marketing sphere. Assuming you are an online personality, you are essentially regarded as the "talent, " not a marketing professional. Being educated on the basics of online marketing can help you find more optimal ways to promote yourself, and most importantly, insure that all traffic that pertains to you is driven to places you want. That said, I have provided a description of 5 Internet marketing techniques and how they are relevant to you.
1. Social Media
I'm assuming many of you already know what social media is, so I will keep this brief. As a creative, it is important to participate in all forms of social media that will help reach your target demographic. Most of you already participate in the main sites (Facebook, Twitter, Tumblr, YouTube, etc.), but I highly recommend one untapped medium: .
Quora is a fast growing site that allows you to ask, answer and edit questions organized by its community of users. The site features many well known users including: Biz Stone, Ashton Kutcher, Demi Moore, Felicia Day and more. Quora is the perfect place for creatives that specialize in tutorials for a niche area. For example, if you were Michelle Phan, you could go ahead and answer questions relating to makeup/beauty.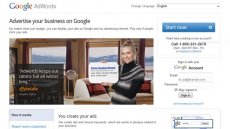 2. Pay-Per-Click
Literally, It's marketing that you "Pay-Per-Click, " which includes anything from purchasing ad space to PPC mediums like Google AdWords and Facebook Ads.
This will be beneficial for you as an artist when you are looking for other outlets to promote a show, album release or contest. The only downside is that it requires a small budget to implement. However, when PPC is done right, you can potentially see great returns in the long run. For tips, check out this Mashable article on .
3. Search Engine Optimization
This is a big one in my book. Search Engine Optimization (SEO) is the process of improving the visibility of a site in the organic search rankings. The most important aspect in this department is protecting your name.
If you are a heavily searched personality, like Ryan Higa or, you want to make sure you are optimizing your Web channels to appear on the first page of Google. You don't want people, who are knowledgeable of SEO practices, making sites that anchor your name as a keyword, as it can result in less traffic for you and more for them. The downside to SEO is that it requires a lot of time and work, but in the long run, and when SEO is done right, it can be very beneficial. Check out for more SEO tips.