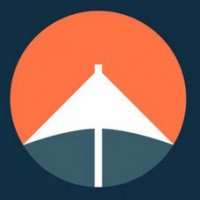 Proximic:
Proximic helps media traders grow revenues through improved online ad placements by supporting their transactional decision-making with real-time page-level contextual, brand protection, and audience interest data. We do this by providing the most complete, fresh, and transparent real-time assessment of value-impacting data, such as a web page's content, its appropriateness for specific advertisers, and its visitors' interests.
The company helps brand advertisers assess the quality of ad environments for their brand messages. This leads to higher acceptance of online ads for users and advertisers and ultimately brings more revenue into the online ad market place.
Company Website:
Peer39:
Peer39 is an online semantic advertising company which has the technology that provides page level intelligence that accurately and efficiently matches online ads to content. The company's patented natural language processing and machine learning algorithms are able to derive Quality, Safety, Language, and Category attributes from web pages, thus empowering networks, exchanges, publishers, SSPs, DSPs and emerging advertising platforms to boost monetization.
They claim to improve the relevance of advertising on Internet publisher websites and also does not use cookies or web beacons in deriving their attributes.
Project SunBlock:
Project Sunblock is one of the world's leading Content Verification tools dedicated to providing the best in brand safety for digital advertising. Their real-time monitoring and threat assessment technology paired with their intelligent decision engine which provides the type of online brand insurance that is required in today's complex internet marketing landscape.
Project Sunblock functions in tandem with client's existing ad server platforms to minimize exposure to ad placements that conflict with their values or endanger their reputation. They monitor and block at a page level rather than just at domain level, something which isn't available with the first generation tools currently in the market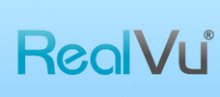 Company Website:
RealVu:
RealVu develops viewable impression technology for measuring digital ad performance and offers RealVu platform, a multifunctional on-line media and advertising manager for the delivery, tracking, and reporting of advertising and media based on viewable impressions. It is the only premium distribution platform dedicated to transparent brand safe Viewable Impressions (CPMv). Their marketplace is built on a proprietary ad serving platform that actually determines if an ad space is viewable before the ad is requested. Then based on a number of parameters including viewabilty, contextual, geographic and behavioral targets, RealVu serves the display advertising.
The Media Trust:
"Trust, But verify with us" is their company slogan. It is a verification company which is the leading provider of transparency and ad verification solutions to over 300 companies in the online and mobile advertising ecosystem. Their proprietary web monitoring technology identifies malvertising and data leakage occurring in ad tags and content running through the entire advertising value chain- from agencies and DSPs, to ad exchanges and networks to sell side platforms and web publishers.
They supports display, rich-media, video and search advertising on behalf of some of the most well-known brands on the internet including AdMeld, AdMob, AOL, Burst Media, Comcast, OpenX, Toyota, Yahoo and YouTube.