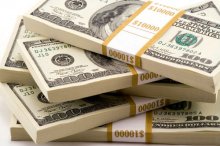 Affiliate marketing is a legitimate industry. There are no two ways about that. Don't let anyone tell you the whole industry is a scam!
We don't want you to become disillusioned with affiliate marketing, so keep reading and stay safe.
Affiliate Marketing Scam Examples
Like any other online industry, there are plenty of scams doing the rounds in the world of affiliate marketing. Scammers (unfortunately) are always trying to find new ways to make money off innocent affiliates.
These are some of the most common affiliate marketing scams we've come across.
1. Fake Affiliate Marketing Training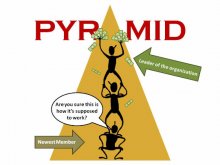 Most newbie affiliates like to do a training course to get started in the industry. There will be hundreds of people trying to sell you a course, an e-book, a webinar and various other kinds of information. Do your research before you pick your training program.
Many of these training programs are often nothing more than a rip-off. You don't actually learn anything useful and you're out whatever money you spent, as well. At the most, you might get an e-book that is full of fluff and no real, actionable lessons. So make sure do your training with a well known name.
2. Get-Rich-Quick Offers
The reason affiliate marketing gets such a bad rap is because of the proliferation of get-rich-quick offers everywhere. They promise you will make thousands of dollars overnight, or that you can just work 2 hours a day and have $5, 000 in your bank account at the end of the week.
Don't fall for it.
If anyone tries to sell you a "secret system that works, " don't believe them. Legitimate affiliate marketing takes a bit of time to learn and while you will make money from it, it doesn't happen overnight. You need a strategy and you need to implement it well before you make any income.
3. No Product/Service to Sell
Affiliate marketers make their money by promoting someone else's product or services. If a company is promising you thousands of dollars in income, look closer. What is it that you're actually selling? If there is no actual product or service, it's nothing more than a scam.
These affiliate marketing "opportunities" are designed like pyramid schemes where no one is actually making any money. You make an investment to join the program and after that, money is just passed around from one person to the next. These schemes are totally illegal! You will lose your investment, and you're not going to make any affiliate income from it, either.