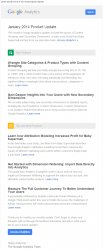 Google helps us all market our services. That statement can start a healthy debate amongst many in the media, but I think I'll stick with it.
Of course, Google has to market itself, too.
Even the biggest and most successful companies must market themselves in some channels. Apple, for example, may shun social media, but it's all over the television and out-of-home and has a distinctive presence on many high streets.
So, I thought I'd round up some examples of Google's marketing that have stuck in my mind and continue to leave me mindful of Google's all-conquering innovation.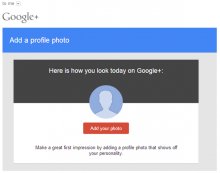 Hope you enjoy!
1. Google Analytics email marketing
First of all, the subject line is great because it hints at how practically useful and specific the information is within. The fact that the subject line starts with a base verb form means the customer is immediately aware that reading the content of the email will enable them to do something better.
Understand Your Products and Site Categories Better with Content Grouping in Google Analytics
The email format sticks with leading base verb forms – wrangle, gain, learn, measure. It's copywriting 101, but it works.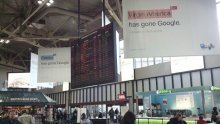 News and tips are also handily separated in the mail and users can sign in to analytics from within the email, too.
(Click to enlarge)
Google uses email with a variety of products.
Here's a great example I've picked out from Google Plus.
The creative is brilliant – 'here's how you look today' and a generic grey head, then the entreaty to 'add a photo'.
3, 4, 5 and 6. Google does old school, too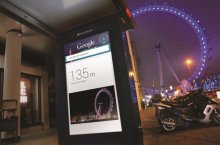 As Louis Gudema haspointed out on the Econsultancy blog, Google does out-of-home advertising very well.
Google isn't afraid to take over train stations (Boston's South Station).
Google also does some clever ads that play on their products' functionalities in-situ.
Here's an ad for contextual search, within sight of the target (the London Eye).
Here's a London Underground advert for voice search, redefining both its own service and paying homage to the location of the ad, once again.
And here's a last example of a Google Places ad from further back. Again the ad plays on place, being situated near the restaurant in question.
The size of the ad is compelling. This playing with scale is very effective and part of a human tradition that goes back through Borges to Swift to Stonehenge.