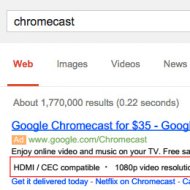 What is Google AdWords Callout extension?
AdWords Callout extension functions as an extra line of text, shown with your Google ad, on the search network. You can any text, within the Google AdWords guidelines, to your ads to boost your ad performance within the search results. Google recommend using it to highlight specific information about the product and/or service next to your ad copy. The character limit is set to 25, same as for the headlines, which should be enough to spice up your next campaign to increase click through rates (CTR) and conversion rates. It is easily implemented both on account, campaign and ad group level, and can be specified on device level. Read More
On Wednesday the 20th of August, Komfo hosted the first Komfo Social Summit in Copenhagen and had invited clients, partners and other power influences to a full day of social media marketing.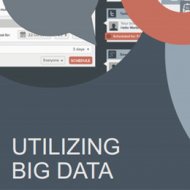 The programme included both the latest product updates from Komfo's own Director of Product Innovation, Mikael Lemberg, as well as highly relevant presentations from Think Digital, B&O Play, Danske Bank. Oh… And the British "actor, writer, comedian and fool", David Schneider, who gave a very humorous presentation of his work on Twitter for large brands such as HTC and L'Oreal together with funny anecdotes and tweets.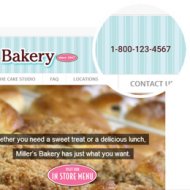 What is Website Call Conversions?
The natural next step for Call Extensions. You know, the tiny addition to an AdWord ad where you see the phone number of the company that is advertising? On mobile phones, it is possible to click it and directly call the number. Now Google goes – quite a bit – further with a dynamic inserted forwarding phone number on the website that are being advertised. You need to add a small JavaScript on your website that replaces the original phone number off your company with a random phone number. Google then forward this random number to the actual number of your company. This feature has JUST been released after a short beta test period!
Read More
Recently, we have seen some indications of what appears to be an imminent launch of Facebook Graph Search for mobile web and app, which have us all guessing on the impact of this mobile feature on localised search and advertising.
Just to make sure that we're on the same page here, Facebook Graph Search is a semantic search engine that was introduced by Facebook in March 2013. The idea behind it is to allow users to make natural language queries through the Facebook search bar. Facebook will then present user-specific search results, combining the vast amount of data from Facebook's over one billion users with external data coming from Bing.