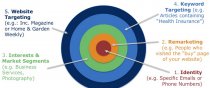 We try to write a roundup of the most impactful changes in Google AdWords each year, to help marketers keep up with the constantly changing PPC scene. It's not just AdWords, though – the entire online advertising industry is changing at a rapid clip.
Sure, you still have all of those AdWords changes to contend with … new features, extensions, ad formats, bidding and targeting options, etc. (In fact, Google is announcing some big changes to AdWords later this week. You can register for our webinar on Thursday, May 7 to get my update on the changes.)
But now we have this brave new world of social PPC, as well. The massive amount of data available to pay-per-click marketers across search, social and display is helping us connect with more precise audiences and really market to specific individuals – but that's only if we're able to make sense of this data and turn it into actionable insight. It can seem overwhelming.
Online marketers today need a roadmap to help guide them through a more successful strategy tomorrow and into the future. Here, I'll outline three key areas of focus – three trends that will influence the future of online advertising.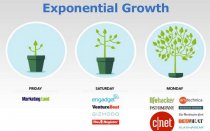 Ready? This is a big one, so I've broken it up into sections for easy skimming:
Trend #1 – The Rise of Identity-Based Pay-Per-Click Marketing
Display targeting options have evolved at breakneck speed over the last few years. Display used to be such garbage that you would buy it for the 50-cent CPMs, but new targeting options have made Display much more valuable.
First we got keyword targeting, then interests, and then remarketing.
Now, you can target people with super specific ads, even based on their phone number and email! This is the most important trend happening in PPC today.
It solves for some common challenges with email, as well: you don't have to limit the number of blasts to reduce your unsubscribes, and you don't need people to opt in to see your messaging. They can't unsubscribe from ads.
Identity-Based Marketing Opens Up Tons of New Use Cases in PPC
You can't pay for content to go viral, right? Technically, no. The Internet tends to frown upon that. And yet, PPC can be an incredibly effective tool in content promotion.
This blog post was published on a Friday afternoon at 5 pm. I shared it out to my social media channels, including Google+ and Twitter. Then, I promoted it to a custom list of influencers on Twitter, including people who work in journalism.
Within hours, it started showing up in different publications, like Marketing Land. Over the weekend, it absolutely blew up and showed up all over, being cited by Lifehacker, VentureBeat, The Washington Post and hundreds of others.
We don't usually think of PPC as a way to get links, yet it's incredibly effective at getting your content in front of a very targeted audience, who can then snowball it into viral content.
Getting a share from an influencer in your space can also help you attract the attention of the media.
Target people with big social profiles, then layer in demographics on top of identity. If your list is half a million people, you can qualify them by above average income, a certain job title, etc.
A quick note here: cookies don't work on mobile apps. People are spending more time in apps than on desktop and remarketing is all based on cookies. The only way to get those ads to show up is based on the user's logged-in identity, so that's something to keep in mind.
Key Takeaways:
You need to create interesting content and to expose it to influential people.
Identity-based ad targeting opens up all kinds of new PPC marketing use cases!
Pairing identity with behavioral and demographic filters is where you get super granular and the real magic happens.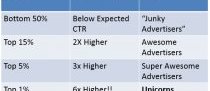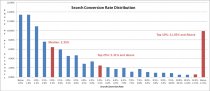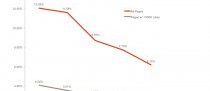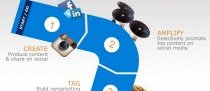 Resources