Starting your own company can be difficult, and getting the word about it even more so. Yet there are free ways to advertise your business online that will make things much easier. Having a great business model, manufacturing an awesome product, or offering an incredible service sometimes isn't enough to make it in our competitive market. Why? Well, new companies tend to face the common problem of reaching their desired audience, meaning customers might be out there, but they are not aware of the existence of your firm or the goods it offers.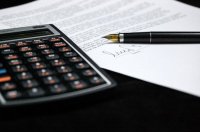 In order to reach a broader scope of potential clients, companies have no other option than to advertise their products and services. However, not everyone has the money necessary to promote their business. For those who find themselves in this situation, rest assured that there are also free ways to advertise your business online. Opting for spreading the word online has two key benefits: a wide range of customers can be reached, without spending a single dime!
If your firm is already active online, then you might also want to read one of our previous posts regarding the 6 best eCommerce platforms for small businesses. We created that list in order to provide great information regarding ways to improve sales, keeping in mind that the shift towards doing business online today is greater than ever. As stated before, the internet has the benefit of always offering no-cost alternatives, meaning new companies can compete with more established firms without pouring a fortune into their venture. This was what inspired the following list of the seven free ways to advertise your business online, which we hope you not only enjoy, but put to good use.
7. Listing Services
A great way to generate free advertising for your business is by using the listing services of the big three: Google Places, Yahoo! Local and Bing Places. In order to take advantage of these services, you need to register your company with the desired search engine, which only requires you to complete a form and go through a confirmation process. The whole thing takes just a few minutes, and the benefit of appearing on Google Maps and other search engines is huge.
We have six more great . Check them out and start spreading your word!