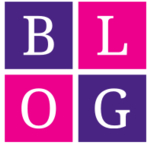 Subscribe to the weekly WNA eNoticeBoard for business events, news, tips & info.
View latest eNoticeBoard
Call Our Office
T: 1800 052 476
M: 0428 581 609
Read our BLOG
Get fresh business ideas.
FACTS ABOUT WOMEN
ABS statistics show that there are currently 2.12 million businesses trading in Australia.

The most actively trading businesses, are those with an annual turnover of under $200, 000.

Women are at the heart of the small business economy with 660, 280 women now running and operating businesses across Australia.
Half of all female small business owners with children are solo mumpreneurs and 81% of them work from home.
There are now more women than men running businesses in the 33-45 year old age bracket.
Women own almost half of all home-based businesses and one-third of businesses operating from other locations.
Women setting up business from home is the fastest growing sector of the Australian economy.
Women make or influence 80% of all purchasing decisions.
94% of all Australian businesses have an annual turnover of less than $2 million.
Women represent one third of all small business owners in Australia.

Women owned businesses in Australia have less external debt, are more profitable and profitable much earlier than those owned by men.
SOCIALISE WITH US
Want More Women in Your Life? ©
Looking for ways to ensure your advertising message or promotional material reaches thousands of savvy business women across the Nation? WNA Members are discerning business women with many being responsible for making the major purchasing decisions in both their business and domestic situations.
Women's Network Australia offers advertisers who are seeking to connect with our Members a unique mix of print, electronic and event advertising options.
Advertising Discounts
WNA Members are entitled to discounts when advertising. Please note: Our online 'Featured Member' option which is free is a Member only benefit.