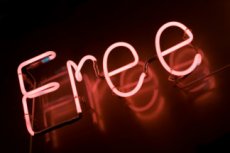 It is a popular and widely accepted benchmark that small businesses should spend between five to ten percent of their sales revenue in promoting and advertising their business each year. For their advertising dollars, owners aim at a mix of the highest quality leads and the most leads possible. However, with limited budgets, small business owners are also looking for good opportunities to promote their business for free.
Are you an SMB owner or manager looking for free advertising or an inexpensive way to establish your presence on the Internet? The following list contains the top ten companies (in my opinion) that will provide you with a free business listing in the digital space. These listings will appear on the Internet, whether people are searching on PCs, smartphones, or tablets. All for a favorite price – free!
It is easy to get started, and does not take much time to complete. Each site will take about 10 to 20 minutes to upload your data, if you have all of your personal contact information available (including your business email and business phone number).