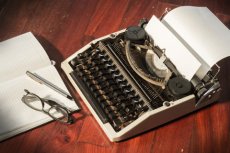 If you are looking for new ways to advertise your blog, it is important to stay in touch with the latest updates from the search engines. Some website owners will try marketing methods, only to find out they are in direct violation of the search engine requirements. Creating a blog with valuable information is great, but finding the right audience to read the content is vital to make money. If you don't have traffic for your blog, it will sit around on the Internet by itself. You can find yourself wasting money on marketing programs that do not work, and before you know it, the blog is another dead waste of space on the Internet. Don't let your hard work go to waste, use these advertising tips to help your blog get the traffic it deserves.
Create High Quality Content
How many times have you clicked on a blog post only to find it is filled with regurgitated information? A blog post needs to be 100% original, and it needs to be unique. The best thing you can do for your blog is to write compelling content. How does your blog post benefit your target audience? Here are some tips that will help you understand how to write good content:
Provide new information your readers may not be aware of.
Offer advice to common questions from the readers.
Include infographics within your blog posts.
Include videos to further explain a point to the readers and for enrich valuable content.
Break up content with section headers, bullet points, and images.
​Share a story that will relate with the readers.​
Do not start advertising your blog until it is filled with a lot of valuable content. Some marketers recommend uploading at least 90 good blog posts before you start paying for advertising. Others recommend waiting 2-3 months to help the website become indexed by the search engines. You do not want to pay a lot of money for your blog if you are just getting started. If customers find the blog when you have a few posts, they may feel it is a work in progress, and they will leave. Some might not return to your blog in the future. Take a look at the content on your blog to determine if it solves a customer need. If you are not addressing a question in-depth, your content will not be any better than 100, 000 other websites offering similar information. It is important to spread out the guest blog posts you use to build credible links to your website. This can be hard to do if you do not have the right connections to help. Use paid content distribution platforms like Outbrain to help you spread out your posts to the right websites and networks.
Use Social Media to Advertise Your Blog
Once you invest some time into your blog, you want to start advertising it. The best way to spread the word about your blog is to connect directly with the customers in the social media world. You need to connect your blog to the major social media accounts. Google+ provides an ideal way to publish, and to include authorship with each post. This will increase the visibility for the post, and people will start adding your personal and business Google+ page to their circles. When you upload a new post, they will be automatically alerted of the post. This is a great way to gain visibility for the new post, and to boost the reputation of the company. Check for the industry leaders for your field. These are the individuals you need to connect with as they can share your blog posts with their followers. Before you ask them to share your post, you will need to follow their blog and social media accounts. Start commenting on their blog so they get to know you. After doing this for a few weeks, you can approach them to share a post you write with their readers. The social media networks use hashtags and other things to categorize the various topics. Make sure you use the right hashtags when you announce your post. This is the ideal way to get additional exposure for the post. Social share buttons will make it easy for your readers to share your post on the various social media networks.
Email Newsletters
Another great way to advertise your blog will come down to your email list. When people subscribe to your email newsletter, they are basically telling you they want to receive updates from your company. It is important to use the emails to announce a new blog post, updates on the company, and other industry news. The emails will help you gain exposure to a new audience if your readers forward them to their friends. Encourage people to have their friends sign up for the newsletter and promise them something in return like a free eBook or guide.
How to Advertise Your Blog With Blogger Listings
A great way to gain some exposure for your blog is by using blogger listings. Adding your blog to the blogger listings will allow it to be seen in Nextblog and other places. If you host your blog on Wordpress, it will offer a similar subscription service as other Wordpress users can subscribe to your blog.
Conclusion
In conclusion, Publish regularly on your blog to continue receiving traffic. If you want to focus on how to advertise your blog, you must start by offering something to your readers. Failure to publish regular, quality content, can cost you a lot of readers, and can cause your traffic to shrink. Use these tips to help you think of your audience when you create new posts to add to your blog. Remember to optimize your blog content for the search engines as this will drive traffic to your blog.