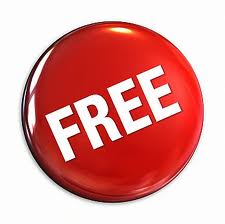 Creating a product (or a service) is a tough job. Not only do you have to, obviously, create it, you also have to ensure that it will land on a pre-defined market and end to be profitable. If product creation is the hardest part, the second hardest will probably spreading the word out or what we commonly call these days as marketing.
And you know what's even harder? What if you don't have the budget (as in zero) for advertising? Sounds like a real pain isn't it? Well lucky for you, a good marketing strategy isn't necessarily dependent on the number of money you shell out. It all boils down on how effective it is in spreading the buzz.
Paid Versus Free Marketing Strategies
The truth is, to be able to maximize a marketing campaign, at some point you will need to use both methods. There's no denying the huge (not to mention fast) benefits that paid marketing/advertising gives. Just buy and target Adsense ads or know a handful of well known bloggers, pay, and let them perform the marketing for you. It's speedy and will get your product into people's radar in no time.
However, one shouldn't underestimate the power of free marketing/advertising too. Being free doesn't mean it's ineffective. In fact, if you just know how to maneuver your way it could probably prove to be as effective (or better).
Since the case we're running is the zero capital case (you don't have any funds to pay for advertising), well here are some of the different ways you can get the word out without spending a buck.
Free Marketing Methods
Press Releases – age old method commonly used by marketers. You simply have to write a brief press release article, find sites that accept and distribute it, submit your article and then wait for it to circulate around and let the free buzz roll in. There are some Press Release services (and even softwares) available in the market though it's not necessary that you buy those especially if you can avail the service for free.
Forum Posting – Look for forums that contains your product or service niche. Targeting large forums such as the Digital Point or Warrior forums could save your time rather than posting on tons of other smaller forums. After all, that's where the traffic are. When you post though, be sure to follow rules and not to spam the place. Add your link in your signature and contribute into highly-visited discussions. When you post, be sure to be brief and write a catchy title that reflects your product.
TIP: In every forum, people will always be interested in freebies or special discounts. You can offer these in exchange for reviews, testimonials, and of course, a possible referral of more customers.
Squidoo Lens – If you don't know Squidoo then you're really missing out. It's a content publishing platform made by Seth Godin that let's people build mini-pages called Lenses. Each lens focuses on one particular traffic and are usually well-ranked in Google. For some reason, the search engine bots just loves Squidoo content.
So here's how you can use this: sign up at Squidoo, build your profile, and go create a lens focusing on your product/service topic. Don't be a sell-out. Give quality information instead and ONLY MENTION your product at the end when you're giving out references. After all, if your lens turns out to be really helpful, you'll reap more benefits since more and more people will come to your lens, plus the bots, and eventually the people who'll go to your site.
Social Media – Twitter, Facebook, Digg, StumbleUpon. 'Nuff said right?
Creativity is Your Best Asset!
There are endless ways to promote your product without spending a thing! For example, you can tap in your social circle and come up with some sort of partnership or joint venture. Organizing a contest is a great way too. You can go solicit prizes (money, ebooks, subscriptions, memberships, etc) that can be of value to your readers. Make sure that you clearly tell your sponsors the benefits that they'll get (i.e. promotion of their product) and use the full force of social media to announce it.
A little bit of advertising fund helps really, but in dire cases wherein you have no option but to go for free, then all you need is to be a bit resourceful of free avenues and to let your creativity roll in.