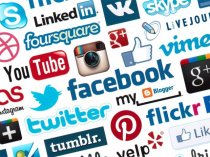 There is no one size fits all answer to this question and the best place to start is in developing a strong understanding of your target customers and to consider carefully their behaviours and buying habits. Buying behaviours vary considerably depending on whether you are targeting consumers or other businesses and whether your transactions are one off in nature or ongoing.
Customer behaviours and habits have changed considerably over the last decade and it's important to recognise these. Consider how we refer to and utilise online resources to look up, find and inform many of our purchasing decisions, and how infrequently we now reach for the Yellow Pages or the Suburban and National Newspapers. Advertising in these traditional media has become less and less effective over time as target audiences seek fast, easy to access information online.
Other traditional media like radio and tv remain relevant and continue to be well supported by their audiences.
Today the channel with the best reach for the majority of audiences is the online channel. While many businesses acknowledge this, they can also find the online environment overwhelming especially with the popularity of social media. Most businesses are unsure how to decide which online channels and options are best, however as prescribed above, it's best to start with thinking about the likely online behaviour of your target audiences.
For example, we can observe some fairly broad behaviours with the majority of consumers using Google as their search engine of choice. Search is unique and has become the first point of call when looking for information online. Advertising in Google should be on the must do list of most businesses, just like being in the Yellow Pages was a decade ago. You can be certain that if you are not in Google for highly relevant search terms, you will be losing business to your competition.
In addition, many consumers are active in Facebook particularly if they are younger than 35. Facebook can be viable for some businesses but many fail to convert following audiences into paying customers. This is largely due to its social context and therefore Facebook may be better utilised as a channel to create brand awareness.
LinkedIn is a social media network with a business context and can be a highly effective advertising channel for b2b businesses. It can also be a viable channel for some types of consumer businesses with niche audiences.
Different consumer segments will consume different types of online content. Banner display advertising on websites can be effective particularly if contextual targeting is used. This means placing ads alongside copy and content that has a relationship to the product or service being advertised.
Gender will also influence which online websites consumers will frequent. Pintrest for example has a very female biased audience where Twitter is biased towards younger males.
Less productive channels are online local directories, which while attractive at face value, in practice are seldom frequented by target audiences and buying consumers.
If your relationship with customers is based on repeat transactions, then email marketing is normally a very effective means to promote your products and services. In this case you may leverage your other forms of advertising for the purpose of building your database list.
Measurement and analytics is a key component of any online advertising campaign and enables accurate measurement of activity and outcomes. This allows you to quickly determine if a channel is working well for you.
One of the pitfalls with advertising online is the temptation to do it all yourself. Because you can doesn't make you an online advertising expert and will likely result in disappointing results.
If you'd like expert assistance with your online advertising strategy and initiatives, contact Adhesion.
Make enquiry »