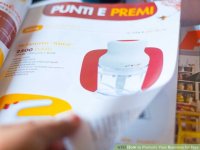 LinkedIn is a business networking site, and is a little more professionally-oriented than Facebook. Make an account for your company, and encourage your employees to join. Put as much information as you can into your company's profile, which will help LinkedIn market you to other users.
Create a page for your business in the appropriate category and subcategory. Google Plus has several, so choose carefully. Encourage your employees and customers to add your page to their circles.
Post updates to what you are doing, and utilize hashtags to generate attention. Track trending topics as well, and utilize any that are similar to your business. To help generate followers, encourage your employees to follow and interact with your company account.
Make sure your handle reflects your business name or what you do. Matching your company website would be best, as it can help customers remember the relationship.
Even something as simple as "#deal" or "#sale" (if you have one) for a hashtag can bring in new customers who may not have otherwise been looking for you.
Use additional social media networks. Like the others above, these sites provide a space for you and your customers to interact publically. When you create the page, you can control the content, and make sure it reflects your business in a positive light.
Look for sites that best demonstrate your business, and allow you to show off what makes you great, or unique. A photo-sharing site like Instagram or Pinterest is good for companies that produce items, like jewelry, clothing, or any product where a visual would be helpful.
Learn about your customers and the kinds of social media they would use in relation to your company. For example, Foursquare and Yelp are good sites for service industries like restaurants, letting customers "check in" (telling their friends they are there) when they visit, and post reviews.
Focus on a handful of platforms, rather than as many that you can find. There are many social media sites out there. Checking your various pages regularly can quickly take up too much of your time.
Link your social networks together whenever possible. Visitors to one site should be encouraged to go to another. Include your social network handles on all printed materials as well, encouraging people to go there.
Promote yourself along with your business. You don't want your page to only be advertisements, that will only turn people off. You want to humanize your audience instead of treating them only as customers. Use the page to tell people a little about your field and your interest in it.
A good rule of thumb is a 5-3-2 ratio for posting. This breaks down to 5 posts for information related to your audience, 3 non-sales posts related to your audience, and 2 posts not related to your business. You may find interesting local events, or celebrate achievements among your employees.
Method 2
Using Other Online Marketing
Use email marketing. Collect email addresses from customers and other patrons, and use that list to update them regularly on new business. A monthly newsletter, exclusive deals, or notices of new products can keep customers involved with what you are doing, and encourage them to return.
Create a multimedia platform. Advertising doesn't have to involve purchasing expensive airtime on television or radio, or print space in a newspaper. Posting a promotional video on Youtube is free, and you can produce the entire video yourself with minimal equipment.

If you post something to a video or image site, be sure to link to it on your other social media accounts.

You can use a hosted service like Google Sites, or a variety of other free platforms. Include some basic information about your business, provide a place for customers to view prices on your basic products and services. Make sure you keep the site updated so that it always reflects your current location, contact information, and product lists.

This is for your business' professional online face, so you may consider spending a little money here to purchase a domain name that references your company, and that people will remember.

Unlike your website, this is not for advertising products, but advertising yourself. Try to generate content for a market that goes beyond your brand, or that addresses issues of interest to your audience that don't directly involve your company. It can also be a platform for your employees to contribute as well.
Write for other blogs. Offer to write guest posts for other companies' or individual's blogs. If their readership overlaps with yours in any way, this is a good method for raising awareness of your brand. It shouldn't be an advertisement or sales pitch, but make sure to link back to your blog and website so people can learn more about you.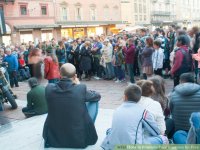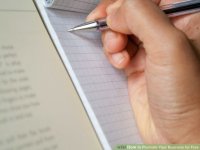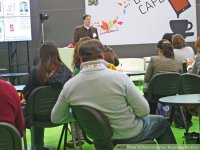 Resources