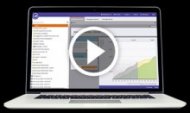 Watch a video tour and get a look behind the curtain of this powerful and easy to use marketing platform.
Pay-per-click is a large part of many companies' internet marketing programs. However, it should not be the only part. Pay-per-click can give you much better results as an integrated part of a larger system. Our solutions automate lead generation and lead nurturing processes over multiple channels, beginning with pay-per-click search marketing and landing page optimization.
Nearly three-fourths of companies that outsource their pay-per-click search marketing to agencies are dissatisfied with their results, and only 21 percent are completely satisfied, according to a Jupiter Research published late last year.
Marketing studies indicate that 93% of B2B buyers start their buying process using the search engines. When examining the website's effectiveness, always take into consideration the all important landing page. A high quality landing page not only ranks well in the search engines; it also gets more exposure through the pay-per-click campaigns and reduces the cost per click.
While the goal of search marketing is to generate leads, it is not good enough to take prospects to a generic home page when they click an ad. With less than a 2% conversion rate, it's like throwing away 98% of your search budget. Instead, search marketers must focus on conversion optimization through targeted landing pages as much as traffic generation. In fact, companies that have optimized landing pages targeted to specific search terms can increase conversions by 400% or more.