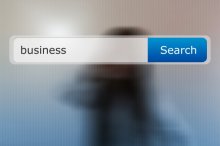 According to a Cisco Systems forecast, the world will see about 1.5 trillion gigabytes of Internet traffic in 2018, which translates into an insane amount of data. So the challenge with today's, as well as tomorrow's, super-connected world is how to make the best use of data and, as marketers, it can be daunting to think of sifting through it all to find something useful.
Online advertising basics: SEM
In its most basic form, search engine marketing is the process of matching a user's search query with relevant paid ads that lead to marketing content on landing pages. But if you dig deeper, SEM also offers an opportunity to see inside your prospects' minds.
There are plenty of opportunities to utilize data during and after SEM campaigns, so it's important that information isn't thrown away. The interpretation of that data will provide extremely valuable insights into your audience, and it can be found in the finer details of online marketing if you know what to look for.
In its most basic form, SEM is the process of matching a user's search query with relevant paid ads that lead to marketing content on landing pages. The journey from typing words into the search query to clicking an ad takes a matter of seconds. But in that short amount of time there are a few data points that could reveal a lot, such as:
Impressions — or the amount of times an ad appears in any given search
Click-through rate: how many times someone engaged with the ad
Cost: how much you pay per impression or per engagement
Understanding SEM clicks vs. impressions
Overall, the main objective is to get as many clicks as possible while at the same time maximizing impressions. And an easy way to calculate this is by dividing clicks by impressions and then multiplying that by 100 — (Clicks/Impressions) x 100 — which gives you a percentage of clicks vs. impressions, or how many times an ad is served up as opposed to how many times it's clicked.
For example, if your click-through rate is 1 percent, that means you are getting one click per 100 impressions. Google considers a 2 percent CTR to be average, but anything between 1-2 percent is, arguably, OK. Having a CTR below 1 percent, though, is problematic and suggests your ads are not relevant, that you are bidding on the wrong keywords or, even worse, doing both.
Using online advertising data to aid content
So, to make a long story short, high click-though rates equal good SEM campaigns because you are getting the biggest bang for the buck. And there are many ways to get there, beginning with A/B ad testing and keyword research. Plus, SEM offers tons of insights that lead to smarter online advertising practices including what trigger words, styles and themes resonate with prospects. That, in turn, can aid your content creation efforts.
In addition to improving the way your budget is spent, you will actually be able to glean a lot of insight into your audience. This is the main point of being smarter with data marketing. You'll find that tying your ads to a performance metric isn't useful just for your paid search marketing campaigns, but also for your storytellers and communications experts who will appreciate knowing what gets prospects to engage with content.
The SEM example demonstrates what can happen when you take a look at small data as it relates to big data. By stripping as much away as possible, we're able to see that looking at things in a really detailed way allows us to discover a lot about our audience. Of course, we may never be to exploit 100 percent of any data set, but we can find ways to use multiple, incremental pieces to make measurable improvements, especially when it comes to online advertising.