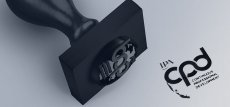 ATTENDANCE AT ADVERTISING WEEK EUROPE TO CONTRIBUTE TOWARDS CPD ACCREDITATION
Advertising Week Europe, the continent's largest annual gathering of marketing and communication leaders, has announced it has joined the IPA's Continuous Professional Development (CPD) programme, a scheme that encourages IPA member agencies to provide development opportunities for staff, across departments and disciplines.
As part of the programme, each seminar or workshop at this year's Advertising Week Europe attended by practitioners from IPA member agencies will count towards one hour of the IPA CPD. With companies such as Google, ITV and Microsoft taking part at this year's event, members can learn from the most successful in the industry.
Annual accreditation towards CPD certification is mandatory for all member agencies, who must complete a minimum of 24 hours learning per person every year. Upon entering a workshop or seminar, the Advertising Week Europe badge will be scanned and used to track which sessions members have attended during the week. At the end of the event, members will be emailed their proof of attendance to be used to update their personal online diary and build their profile as an industry professional.
By fulfilling personal CPD requirements, it provides members with the opportunity to enhance career development and add value to their business, whilst developing valuable practitioner skills to drive client satisfaction. The scheme also allows member agencies to reinforce their commitment to IPA Continuous Professional Development and gain greater client confidence and retention.
Let's look at this Graphic Design School.
Matt Scheckner, Chief Executive of Advertising Week Europe, said: "With over 200 seminars and workshops to choose from, the agenda for this year's Advertising Week Europe is set to be the biggest yet.
"This is a fantastic initiative and we are proud to be able to provide member agencies with the opportunity to build up their learning hours, while hearing from some of the industry's brightest minds."
Paul Bainsfair, Director General of IPA, commented: "Advertising Week Europe is one of the most important events for agencies in the media and advertising industry, with a full line-up of leading expertise across one week.
"This initiative will help members build their CPD accreditation over the course of the year and is another big step in furthering our members' skills and development, taking direction from the most inspiring talent our industry has to offer."
Advertising Week Europe 2016 returns to London for the fourth year from April 18-22, and registration is now open. Last year, the event attracted over 28, 000 attendees, more than 10, 000 delegates and over 700 speakers from across the advertising and creative industries.
ABOUT ADVERTISING WEEK EUROPE:
Now in its fourth year, Advertising Week Europe is the continent's largest annual gathering uniting the advertising, ad tech, client, creative, marketing, and media ecosystems. The week-long series of events combine inspiring thought leadership seminars, engaging debate on the most challenging areas of opportunity, and a series of hand-crafted evening experiences at some of London's most iconic venues targeting industry leaders of today and tomorrow. The origin of The Week ties London and New York City together – Advertising Week began in New York in 2004. The 13th edition of Advertising Week in New York City is September 26 – 30, 2016. Also launching in 2016 is Advertising Week Asia in Tokyo, May 30 – June 2.
The IPA is widely recognised as the world's most influential professional body for practitioners in advertising and marketing communications. It has a well-earned reputation for thought leadership, best practice and continuous professional development and also provides core support and advisory services for its corporate and individual members. Based in the United Kingdom for nearly 100 years, IPA programmers can be found in more than 60 countries worldwide.