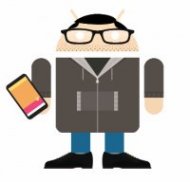 Need another AdSense account? Depending on your situation, there may be a number of possible solutions.
Publishers are only allowed to maintain one AdSense account under the same payee name.
However, we've provided some guidance below that may help you if you're trying to submit multiple applications. Please identify which common reason best describes your situation, then follow the instructions below.
1) I need to change the Google Account login for my existing account
There are two ways you can do this:
Associate a different Google Account as your login
If you have Administrator access, you can invite a new Administrator, log in as the new Administrator and then remove your original Google Account login. Learn more about managing access to an account.


Edit your Google Account
You can change your email address/login by editing the Google Account you use to access AdSense.

This is only available for non-Gmail addresses and affects all of the products that are linked to your Google Account.
2) I can't access my existing account
This troubleshooter is designed to help you solve common problems signing in to your AdSense account. At each step, we'll provide instructions or further questions to help narrow down the issue you're facing. Following the instructions exactly will help ensure the best results.
3) I need to add more sites to my existing account
4) I need a separate account for my business
In this case, you may submit a new application. Please make sure that the account type (individual or business) and payee name are different from your original application, and ensure that you can accept payments to that payee.