While many people will question the whole idea of posting an ad on a free online classified site, the fact is they do work and the proof is that people flock to free classified sites every day, people make sales every day, and many people are happy with what they are doing.
Oh…do I hear a "but its not working for me?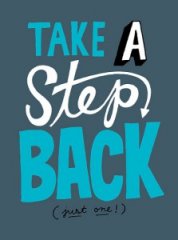 Then you need to step back for a moment and do your homework!
Here are 4 questions you need to ask yourself:
1. Did you describe your product or service accurately? I mean if you talk all hype with no substance, then I can understand why no one is reading your advertisement Do yourself a favor and close your eyes and pretend that the customer is right in the room with you looking at your item..then write as though they were there!
2. What is the value to your buyer? Remember number 1? Number two is really saying what is the REAL value to the person looking at the ad? Will your product or service save them time or money..will it educate or help a person in some tangible way?
3. Did you optimize your ad with keywords? If your ad does not contain the keywords or keyword phrases, then how is anyone going to find the ad? It makes perfect sense when you think about it!
4. Are you Targeting you buyers? Everyone and their mother will say to you..you need to target a prospect, but what the heck does that really mean? To me it means thinking about the type of people who are reading the advertisement A good example is the daily newspaper tends to target real estate, the bargain shopper tends to focus on folks looking for bargains and a lot of online classifieds are looking for a mixture of all of the above as well as ways and means to make money. When you read the styles of ads on a free online classified site and you see what else the site has to offer, it will give you a good idea on the style of ad to write.
You will hear over and over again how you need to write a good headline..well its true! You really have to pack a punch in that headline thinking about who you are writing to. Here is a tool that might be of use to you when it comes to writing a good headline. It is called
This free tool will analyze your headline to determine the (EMV) score. As you know, reaching your customers in an deep and emotional way is a key to successful copywriting, and your headline is unquestionably the most important piece of copy you use to reach prospects.
Your headline will be analyzed and scored based on the total number of EMV words it has in relation to the total number of words it contains. This will determine the EMV score of your headline.
Track your ads. If you want to put money down the drain then don't worry about tracking, but if you are serious about what you are doing, then tracking your ads is very important!
Understanding these points will make a big difference in whether your online ads will succeed or not!
Now Adlandpro is not just a social site or business networking site, but it also has a way of posting free online classified ads and in a way this is a shameless plug – even though I am not an a affiliate …I am a member that enjoys the social community of great people.. If you are looking for a free classifieds, then you should take a look to see what Adlandpro is offering. I happen to know of many people who are using this free online classified site very successfully. One additional point to add is that scams and other such nefarious styles of advertising are seriously frowned on and removed!
Bogdan Fiedur ( the owner of Adlandpro) did a presentation on Advertising on Adlandpro that I am sharing with you today and if this is something you are looking for, then come on in:-)
Lets face it when it comes to cost-effective online advertising then it just makes sence to use online classifieds and when you add free to the mix, then to me it is a winner!