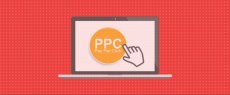 Landing pages are a great marketing tool for any business. If you want to start an online business, landing pages are just as essential as the goods or services you plan to sell. However, what is the purpose of a having a website if you cannot generate any visitors? That is where paid web traffic sources come into play. Paid web traffic sources are ads that can help to increase your visibility on the vast internet.
Here are 8 paid web traffic sources that will get people to visit your website's landing pages. As with any online service, it is usually a good idea to search for related coupons for new users, and run a test campaign to measure and analyze the quality of the web traffic in terms of conversation rates and ROI before running full PPC campaigns.
Search Engines as a Paid Web Traffic Source
The biggest paid web traffic sources belong to Google and Bing. When someone searches for a keyword related to your business, your ad will be displayed in a prominent position during the search.
The search giant Google offers Google Adwords that are inspired by what people search. Adwords will help you attract more customers and grow your business by displaying your ad to people who are ready to buy your product. Google Adwords is a great paid web traffic source because it takes you to your target audience. You are not displayed to the general public and hoping that someone will click on your link. You are front and center at people who are already interested in what you have to sell.
You can set your ad to target your local community or you can set your net wider to include your region and/or country. You can sign up for Google Adwords for free and only pay when someone clicks on your ad. You can set your on daily budget. For example, if you only want to spend $10, that can be arranged. With Google Adwords, you can measure how effective your ad is in generating web traffic to your landing pages. You can always tweak your ads and try new keywords. Plus, there is no contract so you can end your ad at anytime.
Learn more about how to make Google Adwords PPC work for your landing pages:
Bing Ads helps you streamline your campaign strategy for website traffic by offering simple and efficient advertising. You will have control over your spend goals with bid modifiers that will control mobile traffic. Bing Ads also let you import Google Adwords campaigns. Bing Ads offers local and mobile advertising as well as device targeting.
The mobile advertising is a great way to reach customers who make most purchases on their mobile device. The local advertising will "claim, enrich and promote" your business to your local region. You can also connect your ad to a Bing Smart Search, and you can use web analytics to optimize your ad campaign.
Learn how to maximize value from Bing Ads:
Social Media as a Paid Web Traffic Source
Social Media is a great vehicle to use to drive web traffic to your landing pages. Many of the social media websites offer ad space.
Facebook has over one billion users. With their targeted ad campaign, you can reach the users that are your target customers. Advertising is a three step process. You have to start a Facebook page for your business, connect with people and engage with your audience. Facebook uses users likes to promote, target and optimize web traffic. Facebook users will see an ad that links to either your Facebook page or your website. You can decide where the link goes. The potential customer will click on the ad if interested.
Facebook also allows you to target a particular gender, age and occupation. Another neat benefit to Facebook is that it will target an audience that is similar to your existing customer base. For example, if someone buys something from you, Facebook, by using a website Pixel, will use their demographics and other particulars to seek out that audience for you. Facebook also allows you to do geographic, contextual and behavioral targeting.
Nine tips to take you Facebook Ads to the next level:
Twitter offers advertising for any business size. You can target your audience by linking your business to a particular keyword, interests or followers. You can promote your business Twitter Account, promote Tweets or promote trends. You can set a budget, place a maximum bid and only pay for engagement.
Resources